Municipal Election Monday October 18, 2021
The Bow Valley Chamber of Commerce asked all candidates for the 2021 Canmore municipal election 4 questions important to the Bow Valley business community. Answers of each candidate that were received by the deadline are available below. We will add other candidates' answers once received. If you need further information please contact the BVCC via email at askus@bowvalleychamber.com
Election Day is Monday, October 18, 2021. Polls are open from 10 a.m. until 8 p.m.
Location: Coast Hotel, 511 Bow Valley Trail
If you are not able to vote on October 18, you can vote at one of our advance elections or register for a special ballot. Keep reading for more information.
Advance Voting
Advance voting will be held at the Canmore Recreation Centre, 1900 8 Avenue, Room 115 on the dates listed below. Advance voting is open to any elector who is unable to vote at the voting station on election day.
Thursday, October 7 from 3 p.m. to 7 p.m.
Friday, October 8 from 3 p.m. to 7 p.m.
Saturday, October 9 from 10 a.m. to 2 p.m.
Tuesday, October 12 from 3 p.m. to 7 p.m.
Wednesday, October 13 from 10 a.m. to 6 p.m.
More information on where to vote can be found here: https://canmore.ca/town-hall/election/where-to-vote 
More information about the candidates and their platforms can be found here: https://canmore.ca/town-hall/election/meet-the-candidates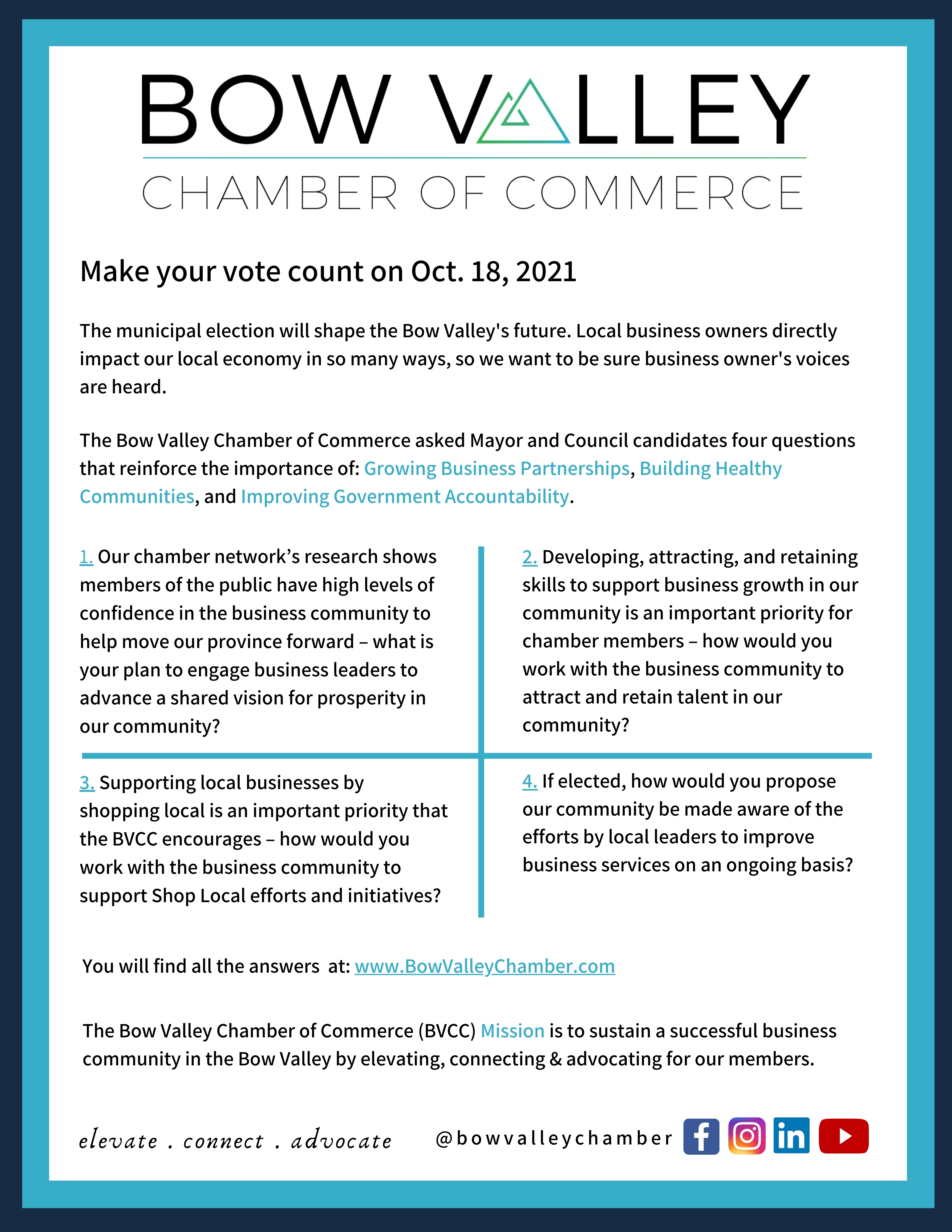 Answers From The Candidates For Mayor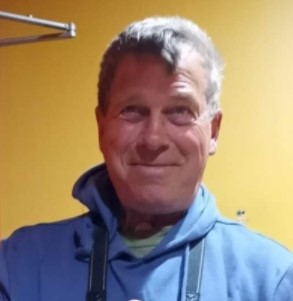 Jeff Laidlaw
1. I don't mean to sound glib, but tell me what you want and let's see if we can make it happen.
2. One of my main goals if I'm successful in getting elected is to deal with the issue of staff accommodation. That might help with both attraction and retention.With respect to skills development perhaps we could set up some sort of program sponsored by the town and our local businesses at Bow Valley College specializing in defined areas.
3. I spent 20 years in marketing .... and I'd love to see varied shop local programs put out there over time...they can be as campy and silly as anyone wants them to be ... Canmore coal ... a lump equals a 10% discount ??? ... and I'd try to encourage Council to set aside a fund for some form of subsidization of such a program.It could even be framed as a thank you to locals for putting up with the tourists; and a welcome back to YOUR DOWNTOWN ??
I think it could be great fun to work with whoever wants to come forward and brainstorm on more ideas.
4. Dedicated web presence, mailers, newsletters, newspapers and ads... there are so many tried and true methods that work.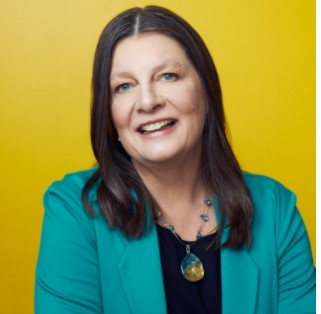 Vi Sandford
1. I think the key to success for the Bow Valley Business Community is to encourage partnerships and advocacy. Town of Canmore Economic Development can partner and facilitate business synergies and opportunities. The Rotary Club has a membership that can connect and support the efforts of the business community through a wide range of initiatives. We must determine where we can offer each other supports, and work with strengthening the networks that make us efficient and functional. The Town of Canmore is always looking for ways to increase the non-residential tax base, to give businesses more carrying capacity within the residential/non-residential tax-split. We are a very desirable visitor destination, and I am currently working on advancing the goals of achieving Resort Municipality Status with our MLA Miranda Rosin. I would recommend that all businesses contact our MLA to reinforce how necessary the Provincial Government's support is for enhancing and maintaining our Town's infrastructure. This will provide a fertile landscape for growing business and economic development in our community to meet the Provincial Government's goals of growing Alberta Tourism.
2. There should be opportunities for mentorship programming in our community. We have such a deep well of knowledge in so many disciplines, that the knowledge-transfer should be facilitated. There are many much-needed conversations that we could have, if we convened the appropriate spaces and opportunities. The Banff Canmore Community Foundation has a community conversation model that could be considered. Town of Canmore Economic Development has done much to support small business through the Covid-19 crisis, and I see us emerging stronger and more connected from this in the future. With a new large commercial centre emerging at the Gateway to Three Sisters, there may be some opportunities to locate and encourage the knowledge sector to become established here. A training centre for the hospitality industry can be a way to improve and position us as global leaders in a highly desirable place.
3. I am a great advocate of shopping local. It is important for us to support our business community to ensure that they are there for us, not only when we want them, but when we need them.  I ordered all of my campaign signage from local businesses. I do not have an Amazon account to receive goods shipped from afar. In fact, I have never had an Amazon package delivered to my home. We buy our books from the local retailer, Café Books, or order them from the Library. I plan my purchases and everything from paint, to light bulbs to food and purchase them locally. I do not have a Costco membership. I shop local for as much as I can. Being a long-time resident, I don't "need" to purchase a lot of items, but I do like to support local artists and artisans and have a particular penchant for hand made jewellery. I think we can encourage those who provide goods for our benefits to keep up the good work by buying their goods and items. As Mayor I would have a celebration of locally made items in my Town Office and in the window showcase. We should celebrate our successes, and support the Shop Local initiatives that make Canmore a vibrant and viable place to live and work.  Inviting Indigenous communities to be part of our local business landscape will help promote equity and inclusion and will also provide interest in the variety of products we can showcase in our community.
4. There are a number of recognition opportunities currently available, like The Best of the Bow and the Bow Valley Chamber of Commerce Business Excellence Awards. As Mayor, I would champion locally made and produced products at every opportunity. I would invite the high school students to come with the Mayor to visit businesses and make short videos about local business people and the products they sell. I fondly remember Sara Renner visiting local businesses during the Olympic promotions. These are powerful tools to show the world how wonderful our products and entrepreneurs can be. I build relationships. The Mayor's office has many opportunities to promote the good work of our community. I like connecting people from different perspectives so they too can learn from each other, like I learn from them every day. There are many digital platforms that I could use to promote and strengthen the awareness of how our business community can grow and prosper. A presentation I attended in the past, was a collaboration by Rocky Mountain Soap Company and the University of Alberta to promote and encourage better products manufactured to reduce our environmental impact.
Soap & Water: an important conversation about our role in water quality.
On September 9, 2013 the University of Alberta will bring a timely dialogue to the town of Canmore, with Dr. Greg Goss, Executive Director of the University of Alberta's Water Initiative and Karina Birch, President and Owner of the Rocky Mountain Soap Company. Soap and Water is a dynamic conversation with a renowned water researcher and a local entrepreneur, who are advancing Alberta and making water cleaner and safer for us - and future generations.
Business partnering with our knowledge-based and science sector, is a win-win for our highly intelligent, engaged residents and can enlighten and inform our visitor population. Let's do our best to make Canmore a great place to live, work and play.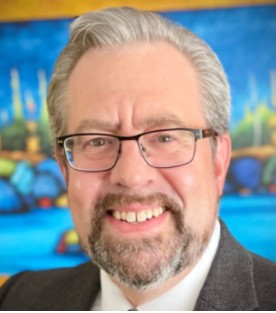 Answers From The Candidates For Council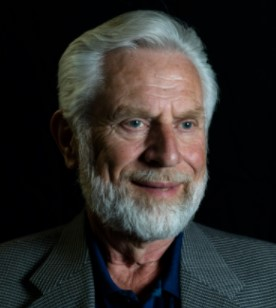 Hans Helder
1. It is Council's job to create the conditions where businesses can be successful. It is not Council's job to create successful businesses. That may appear to be a subtle distinction, but it is at the heart of my approach. The best test of the value a business brings to the community is to have the market decide.
A community's prosperity is driven by business. So it then requires that a Councillor and Council listen carefully to what businesses say they need to be successful. The next several years as we come out of the pandemic will be anything but business as normal, so both business and the Town of Canmore Council has to be highly focused on what it takes to get to a new normal. The first step in that process is to determine what supports are necessary, where they are available and advocate for those supports. Where the gaps remain, Council needs to advocate to whatever level of government has the capability to address the gaps, to fill them. Whether that is in terms of financial support, or the human resources necessary to run and grow the business, or tax relief, even if that means redistributing the municipal tax burden or how existing tax dollars are spent – all of it should be in play.
2. In my last role as an executive in an IT company, one of the biggest challenges was to attract and retain highly skilled and specialized resources. It was a very competitive business environment and once you got past what level of compensation you were able to pay, it came down to the quality of the work environment, opportunities for personal and professional growth, the community in which the work was located, and the quality of life in that community. The first two are primarily an employer's responsibility. The last two are things that the both the business community and Council have to work on together.
One of the lessons that the pandemic has taught us is that work does not have to happen where the work is. In some cases that attracts people to Canmore because they can do their work, which is located elsewhere, from here. The opposite is also true. By providing the necessary infrastructure to obtain skilled and in demand services remotely, we can increase the reach, market, and potential growth of a local business. That is a responsibility that Council and business can and should work on together. I am committed to doing that.
However, not all work can be done remotely. That means we also have to address the quality of life in our community for work that has to be done locally and requires people to live here. Affordability is a key issue that is directly related to quality of life for talent. More work needs to be done on this, from development of new housing alternatives, to increasing the pool of available resources, and promoting other intangibles like living in a beautiful location, accessibility to amazing recreational opportunities, and opportunities to be part of a diverse and accepting community. I am committed to working collaboratively with the business community on any or all of these priorities and bringing my Council colleagues along with me.
3. When I was looking for an EOV to purchase, the first criterion on my list was that it had to be available for purchase locally. That was not simply a decision to buy local at any cost (which by the way was no different here than in the major centres). It was driven by my experience with having bought other vehicles locally and most importantly having them serviced locally. Buying leading edge technology comes with additional risk, so one way of reducing the effect of that risk is to diminish the inconvenience or cost factor associated with that risk. Dealing with a business you know, that is convenient and responsive, is a big part of that. I took the same approach during this election campaign for obtaining print and sign materials locally.
This analogy works for many products and services available locally and I would be happy to be part of and engaged in promoting a campaign that took this approach to buying locally. Obviously, this would work only for those products and services targeting local residents. For those businesses serving mostly the tourism industry, another approach would be required.
4. Organizations like the Chamber, TCK, BHLA, Downtown BIA and BOWDA, all play an important role in shaping the business community's response to market conditions. At every possible opportunity the Mayor and Council should celebrate your successes and work together to improve when things are not working so well. By standing shoulder to shoulder, rather than taking an adversarial or controlling approach, both the business community and the community as a whole benefits.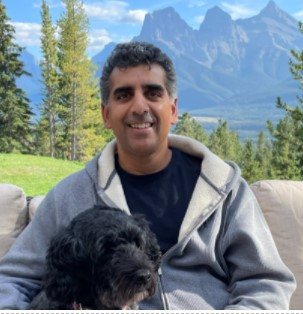 Vijay Domingo
1. The provincial government has been looking for ways to diversity our economy from oil and gas to other industries such as technology and tourism.  Canmore and the Bow Valley is positioned well to align with these provincial goals.The conversation of a shared community vision can be found in Town of Canmore guiding documents such as "Mining the Future" and more recently the "Tourism Task Force" engagement report. I think it is important for business leaders to provide their thorough feedback and give guidance on some of the vision or issues on behalf of their membership.  The strength of community organizations, such as the Bow Valley Chamber of Commerce, can be better utilized as a resource in coming together as a community.
2. Our beautiful surroundings and outdoor lifestyle attract many people from around the world to live and work here. Collectively we can promote this message across the country or world pockets, similar to how we promote destination tourism.
While retaining talent is often focused on affordable and available accommodation, we also need to support and build companies that provide opportunity for professional growth and income for individuals to thrive and become established in the community.
When it comes to staff accommodation, we still have a lot of work to do. I believe we can discuss with the business community, models that allow businesses to provide financial capital to create staff accommodation as a collective rather than on their own. Transportation would also need to be incorporated into good planning.
3. "Shopping local" is a continual message required to establish a community culture. This opportunity also allows for the participation of local businesses to demonstrate the benefit to both the individual and the community. For example, providing opportunities for the community to meet and learn about our local family owners on a personal level is the foundation of a small-town culture and makes each purchase personal. The beautiful thing is that they all have a wonderful story to be shared in being part of this mountain community.
In addition, many people that move to Canmore desire to connect quickly with the local community and economy. We can discuss opportunities, such as the 70's community "welcome wagon," or promotions aimed directly at residents rather than visitors. In addition, we know of towns who offer standing local discounts to offset the higher prices found in resort communities for such things as groceries.
These are just a few examples that come to mind but please respect that our business owners are the experts. These larger initiatives will require continued dialogue and coordinated leadership with a few organizations to create a successful community wide program. Under the support of the Town of Canmore's Economic Development, many good things can happen.
4. Per my answer above, the Town of Canmore's Economic Development can assist in promoting or connecting our local leaders, or providing the forum where organizations can share thoughts and perspectives on a regular basis. The Town of Canmore can assist on community wide communication as required.
My personal hope is that the recent Tourism Task Force engagement would lead to an environment where business and tourism leaders engage with environmental, infrastructure, transportation, and accommodation leaders to create points of contact to engage in healthy conversations on the integrated issues of our community. Hopefully this would lead to more education and fact sharing for all stakeholders in our community in a controlled, collaborative environment.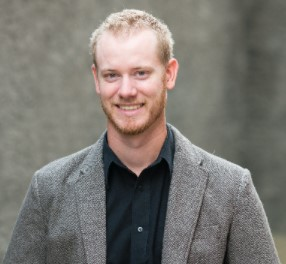 Jeff Hilstad
1. I want to hear from our business community and its leaders on what their vision for prosperity is for our community. I am open to having those conversations and working with our business leaders now and into the future.
2. The Town of Canmore does a lot already when it comes to providing affordable housing options for the community, through the efforts of Canmore Community Housing, which is vital to retaining talent in our community. If the business community would like to work with the Town to continue these efforts it would be greatly appreciated. I also believe that businesses need to look for different ways in which they themselves can provide an edge when it comes to retaining talent in our community. Paying a good wage, providing health care plans, such as the ones available through the Chamber of Commerce and other incentives all help keep talent in our community.
3. On a personal level I always encourage friends and family to shop local. One possible option would be to encourage shopping local on the Town of Canmore's website and through our social media channels. I would also like to hear from the Chamber of Commerce on how they would like to be supported with the Shop Local efforts and initiatives.
4. I think the best way to make the community aware of the efforts by local leaders to improve business services on an ongoing basis is to get the word out. Do it through any means possible, social media, newsletters, e-mail, radio, websites or any other form of communication. I would also look to partner with different organizations and work together to promote the great things that are being done to improve business services in Canmore.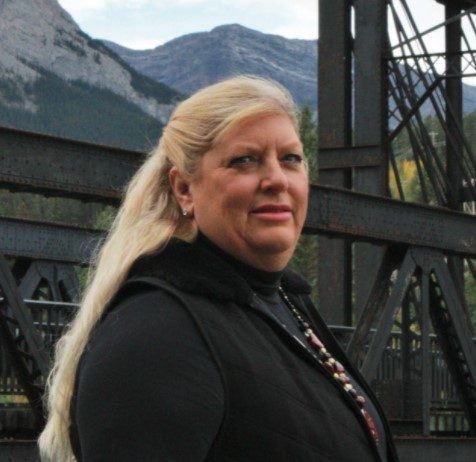 Karen Marra
1. As a Councilor I am always open to meeting and listening to business leader's ideas and initiatives. I would like to initiate a workshop to bring each other's vision to the table and see what business leaders bring to the table.
2. Canmore is a great place to live and work and is sought out by many people of different backgrounds. Keeping our town vibrant and supporting our community through transit , recreation services, and programs like Vital Homes are all part of attracting and retaining talented community members. I am always willing to meet with our business community and engage in a conversation to see what we can do to support retention of our workforce. I am currently on the Business recovery task force and this is one of our initiatives in our matrix that will be reported to the next Council.
3. As a Councilor along with our Economic Development Department and other local businesses create a working group together and see where and what and how to support this initiative. There currently are Shop Local efforts being made (Shop Local BINGO). Making the community aware of how shopping local supports our community members living in our town. The BIA has previously also promoted a shop local program.
4. As a member of Council, I would keep myself informed of any efforts being made by local leaders. An interconnected network needs to be created by all stakeholders (Bow Valley Chamber of Commerce, Downtown BIA, CHL, TCK, BOWDA, T.O.C Economic Dept, CBA, Council) to inform each other of local leaders' efforts. When information comes forward, the community can be informed by all channels stakeholders' newsletters and media channels.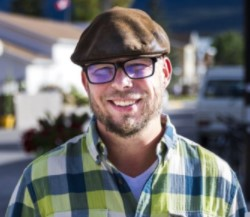 Wade Graham
1. Shared vision of prosperity starts with a wholesome visioning process including one for our downtown.  We have so many incredible leaders and thinkers who are incredibly passionate about our town and valley.  Let's enable them to share their skills and talents by engaging in constructive dialogue about our future and then let's support them to enact on the shared vision of this town.
2. Staff turnover in the Valley is one of our greatest challenges. Re-hiring and retaining staff is expensive and frustrating. As a small business owner I completely understand this issue. This is a multifaceted issue. High cost of housing, low wages and seasonal work are all part of the problem.
Housing. We need housing that folks can afford. Our Vacant House Pandemic is completely out of control and I believe addressing this will help add significant product to the market which will help not only with the cost of housing but also the increase the vibrancy of our communities. Encouraging owners to either sell or rent these houses and thus turning them into homes will only benefit our town. Cracking down on illegal Airbnb's will also help this issue. Lastly, we need to actually build affordable homes and not just mansions that few can afford. We need to put more emphasis on developing neighborhoods that you can hear children playing in again. We are losing too many families to Cochrane and the like.
Wages. As business owners we need to invest in our community by paying a living wage. I get the added expense but staff turnover is also expensive. Personally, I would rather pay a little more to have the stability in my business than the insecurity of staff turn over. I look at it as an investment. This does increase our costs but the demand for our product shouldn't be understated and I strongly believe that we provide exceptional value for our products.
Seasonal work. If there is any segment that we truly need to address it is the shoulder seasons. We need to market to folks and create an environment where we continue to attract visitors in the shoulder seasons and thus we can retain staff on a full time and year round basis.
3. I have personally loved the bingo cards for shopping locally.  An interesting initiative.  I try to keep my funds as local as possible whenever possible.  We need to stay competitive with other economies but keeping our dollars circulating in the local economy helps serve everyone.  I don't know too many folks that, when given the choice, won't keep their money in the local economy!
4. I think one of my strengths is community engagement.  I've been able to share messages and get folks involved at the grassroots level on several occasions.  Bow Valley Engage, as an example, was able to rally our community to do what many said was impossible.  I was very proud of the work we did there.  I would want to champion the good work that many in our community are doing.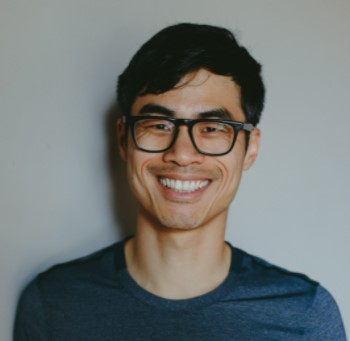 Jeff Mah
1. I agree 100% with this statement. As a business owner myself on Canmore's main street (The Yoga Lounge), we've had to pivot multiple times to survive the unknowns of the pandemic. And I see this same resilience and resourcefulness throughout our business community. Our business leaders have real boots on the ground experience of what it takes to survive and this needs to be leveraged moving forward.
For businesses in the downtown core, we are long overdue for a downtown master plan. Rather than leaving this largely in the hands of town administration, I would invite business leaders to be significant stakeholders in the creation of this document. It's vital that business concerns are met and integrated into this future vision.
Likewise, with response to tourism, I would champion continued and deeper work with Canmore Kananaskis Tourism. The most successful resort municipalities in BC have a resilient Destination Marketing team, and we need this for Canmore. Consistency and strength of message are key for attracting our desired clientele. Whether directly or indirectly, all businesses within Canmore derive benefits from tourism and we need to be aligned for prosperity.
Finally, maintaining strong relationships with the Chamber is critical. One of the key parts of engagement is constant contact. I will always be available to hear concerns, and share messaging - even just touching base on a weekly basis with a quick email or phone call does wonders for highlighting upcoming concerns and opportunities.
2. In many ways, we are fortunate to be in an environment that is so desirable to live in - but the challenge is getting new hires established. Housing and cost of living are significant concerns and I've heard multiple stories of excellent, talented individuals passing on job opportunities.
I am highly motivated to find ways to create more affordable housing and would be open to hearing how the business community could help with this. Not just from trying to create new housing stock, but how to maximize our current footprint. For example, are there ways we can look at zoning to incentivize secondary suites for long-term residents - especially if it's to address staff housing?
We also need to explore other housing price points. There is a significant gap in Canmore's social housing and I would work with business leaders to continue lobbying our provincial and federal governments to get additional resources to grow this side.
Working on the other side of the puzzle, how can we improve affordability? At my own business, we participate in FCSS (Family and Community Support Services) whereby we offer a significant discount. By working with various business leaders, I feel we can come up with packages where new hires can access great amenities and services and experience a higher quality of life. Not only will this highlight the various businesses in town, but will further motivate new staff to stay in our community
3. I believe that we can be very creative in driving this initiative. When I consider shopping local, I look at this through the lens of a visitor and a resident.
With regards to visitors, we must find ways to shape their spending habits. Over the pandemic, I've heard frustration that tourists would come to Canmore, walk around, enjoy the views and spend very little. Parking fees can provide a solution here. I propose to implement a paid intercept parking lot, as well as paid downtown parking for non-residents. The parking fee would be substantial. However we could then create a system where discount vouchers are given if tourists spend a certain threshold. The great thing is this gives us flexibility. For example, on weekdays, parking fees and discount thresholds could be lower. During high season and long weekends, visitors would need to hit a higher threshold to receive their parking discount. Not only are we capitalizing on peak times, but we could hopefully smooth out visitation and boost our slow days.
When it comes to encouraging locals to shop within their community, people need to understand the costs and benefits. A round-trip to Calgary costs $20, not to mention the carbon emissions, and the lost opportunities for our town. People need to be made aware of the impacts.
On the flipside, I would work with the business community through campaigns to highlight what happens when people keep their dollars in town. Are there ways we can reward and highlight residents? For example, let's put the spotlight on citizens who shop local! Can we run a pledge whereby businesses and residents commit to spending a certain percentage locally? By getting residents to make manageable shifts in their spending habits, we can make progress.
4. We need to diversify how promotion happens and use other mediums - especially video. Currently, council messaging about the community mainly comes through print media. It's sporadic and typically through the lens of a "news story". I would like to see councilors do more personal messaging to champion the efforts of our business community. Councilors should realize they have a platform which can be used to inform!
Personally, I've worked extensively with video and seen firsthand its effectiveness with engaging an audience. If elected, I would intend to continue this practice to spotlight the successes of our local businesses. By doing this regularly, trust is built with the community and engagement grows.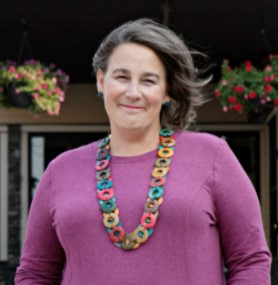 Joanna McCallum
1. The Economic Recovery Task Force has been hard at work generating ideas and doing research with regards to COVID recovery. This is concert with the work that was done on the Economic Development Strategy has the potential to advance. However, there are certain tools that we need from the province to be successful, and we need all business in Canmore to work together to encourage the provincial government to assist.
2. The Town of Canmore provides an attractive backdrop for the hiring of skilled staff. We have great recreation amenities, fantastic schools, and strong social supports. However, the issue of attracting low wage staff is more difficult and is not just a local issue but a global one. There are reports that show that those in low wage, customer facing positions have left those industries and business across the world are reporting shortages. Automation that allows for less labour-intensive reliant workforce would be an excellent investment for business to investigate.
3. Through the Economic Recovery Task Force, a shop local campaign is one idea that has bubbled up as being supportable. Providing interesting opportunities to locals in shoulder season is great time of year to provide those offers.
4. I have really appreciated the newsletters that have been sent out to keep me apprised of what the Chambers is up to. It has been helpful in understanding the work that your organization does so that I can recommend other businesses join.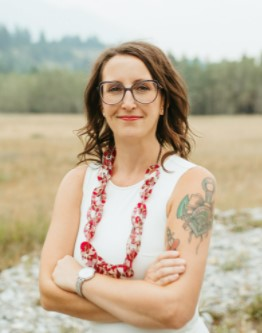 Tanya Foubert

1. My plan to engage with business leaders is to continue to be an open-minded and caring member of the community, who is available to meet and discuss any issue. This means being available and present at business networking events in the community, and having a good working relationship with groups like the chamber and the downtown business association. I think councilors should also respect the business cycle of our tourism-based economy and focus engagement and planning processes into times of the year when it is less busy.
It also means getting out and meeting with the business community on a regular basis by being available for conversations and input. The business registry fees and economic development department budgets are another way council can create a shared vision for our future.
Our municipal economic development department can provide programs and services that support small business owners. The delivery of broadband, or high-speed internet service, would be beneficial to all sectors.
2. I understand and support the shop local initiative when it directly supports our local small business community. When we use our purchasing power to choose locally, we contribute to the economy here in Canmore to a higher degree.
Other than being aligned in values, the municipality does source goods and services. By encouraging administration through policy direction to buy locally, council can support the local economy.
Decisions around purchasing and sourcing goods and services must also be fiscally prudent. That is where council must rely on the decision making of administration under the direction of the new chief administrative officer.
3. This is a role of our economic development department. I think it is important to remember how far we have come with respect to economic development. For years, we contracted this service out. Now we have a dedicated department within the municipality that can deliver on strategic priorities.
Given the level of attraction there is to our community, we are at an advantage when it comes to this issue. We can focus our efforts on achieving outcomes like skilled workforce attraction and retention, but if there is a lack of housing in the community for potential future employees, that can also hold us back.
Working with the business community to continue to deliver on our successful housing programs will support our local economy and help with employee recruitment.
4. I always believe we could benefit by more and better communication. I think the community could be made more aware overall of the ways the municipal government improves services and delivers on its strategic priorities on an ongoing basis.
I propose we take steps to upgrade our municipality's website and keep working on efforts to incorporate e-commerce and online services for residents and businesses. We should be looking for ways we can use our website to more efficiently deliver services and answer questions.
That would be a capital investment and a discussion for the finance committee at budget time, especially if better communication is a strategic priority for the next council. Additional communications staff could also be considered to increase awareness, if that is a priority.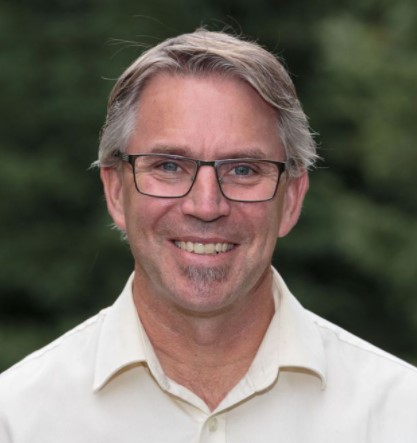 Rob Seeley

1. Business is a vital part of the health and leadership of every community.  I've owned businesses in Canmore and Banff.  Good businesses reflect the values of the community because that's how businesses lead and simultaneously gain the community's heart.  My high participation levels with the Bow Valley Chamber of Commerce, The Canmore BIA, Tourism Canmore and Kananaskis, Downtown Business in various membership, board, and leadership roles for decades in Canmore helps me bridge business to municipal government.  I'm on top of the pulse of both sides and with my 8 years experience on council, business experience in Canmore, I'm extremely well positioned to support, lead, and share vision. Supporting a Local campaign as a partnership between the Town and our community partners to spread messages of how to support local, why it's important, safety measures that businesses have taken during the pandemic and the stories of resiliency that our local businesses have shown.
2. It hasn't been easy for most businesses since COVID-19 hit, and even before that. Many have been hit very hard by the pandemic; every permanent and even temporary closures are a blow to our community and economy. Forced closures are one thing due to a pandemic, but it's another to have to close or reduce hours because of staff shortages. I see every day the challenges our local businesses face with this.
It's important for The Town of Canmore to support businesses to start and grow quickly, and to innovate and expand. This means finding ways to save local business owners time and money when they work with the Town, helping to support businesses with attraction and retention of employees. Council must support our economic development office to find compelling reasons and options to enable us to attract and retain talent that will contribute to the community's growth and stability.
Affordable housing is the number 1 issue we face in relation to attracting and retaining talent. Continued efforts to increase affordable housing opportunities and protect Canmore's rental housing asset are important priorities. I will advocate for vision, zoning, regulation, and management of short-term vacation rentals in residential neighbourhoods. Enforcement of illegal use to ensure rental Accessory Dwelling Units are protected and an encouraged use.
3. I know that local businesses make up the fabric of our community, the heartbeat of our retail areas, and the spine of our local economy. These familiar places and the faces behind them make up the spirit of Canmore, helping us feel even more connected to our beloved town.
I believe in supporting local because it keeps our dollars in our community, creating jobs and boosting the economy. The stories of resiliency that our businesses have shown is incredible and demonstrates the strength & spirit of our locally owned business community. I will support shop local initiatives by various business groups in Canmore. By buying local, you create local jobs, you create more choice, you get the benefit of their expertise, and you make your community a destination. I'm excited when shop local activities happen and will continue to advocate for this as a business in Canmore and as a member of Council.
4. There are a variety of local leaders and organizations that require ongoing support. Our business leaders  also participate in the the Bow Valley Chamber of Commerce, Canmore Downtown Business BIA, Tourism Canmore Kananaskis, Canmore's Economic Development Office, BOWDA, and the Canmore Hotel & Lodging Association. There is a wealth of knowledge in our community, and I will continue to advocate and lead. I would continue to support and participate in the Bow Valley Chamber and Canmore's Economic Development functions and webinars focused on improving business services. The Town of Canmore's e-mail updates are also excellent, and information shared by the chamber, BIA and BOWDA. This is an ongoing journey and I know there is more work to be done. I'm committed to continuing to support our local businesses.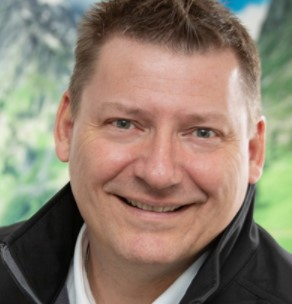 Christoph Braier
1. As a Town Councilors I have the duty to listen to their constituents, including business leaders through their formal organizations like the Chamber of Commerce and formal and informal visits to their businesses. As a Councilor I can serve as a contact man of ideas from the business community to administration and the citizens. I will test community and administration proposals with my contacts in the business community. I will hard to really have the pulse of the community. I will meet the business community once I have determined that there is a broad consensus on a proposal and ask them to work with me to advance the proposal throughout the community. I have an open door policy, as said before, once a week I will offer my day for community meetings and engagement.
2. Government helps business by providing the infrastructure to foster business excellence. It is as simple to have a good snow removal program so that citizens can reach local businesses each and every day of the year. As a Town Councilor this coming term I will work hard on housing affordability, parking, traffic flow and business regulation. If there is a barrier impeding the success of any Canmore business, I want to know. My job is to reduce barriers to speed bumps.
3. Bow Valley First should be our motto. Put a "fence" around Canmore so people can't go elsewhere. Every time that the Town of Canmore needs goods and services from third party suppliers, there had better be a good reason why we have to go outside the Bow Valley. And, if we do have to go outside the Bow Valley, then what can the Town in cooperation with the local business community do to foster a business to be able to supply that good and service in the future. Incentives like "Happy Hour" or "locals get 10% off" are great ways to make even more locals shop locally.
4. We are fortunate to have good local media, print and radio to tell our story. The Town has a good public information department. Local community organizations such as the Chamber of Commerce are active communicators. And, our citizens are active engaged in all aspects of our community and want to know about all aspects of Canmore's business life. I do believe that Canmore is well served, but all of us can continue to strive to do an even better job promoting our business successes to encourage excellence from the entire sector. There are many occasions, such as Award Nights where local businesses are highlighted. As a Town Councilor I have a duty to be in constant communication with the citizens. I will ensure that I celebrate these award recipients in all my communications.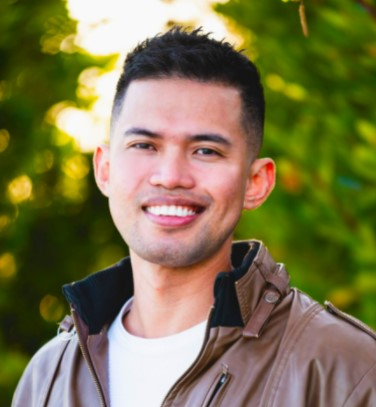 ***Please note that all candidate answers are listed in order they were received. If there is no answer we have not yet received it. We will add other candidates' answers once received.