This Fall Buy It In The Bow And Support Local Businesses!
Follow the Bow Valley Chamber of Commerce on Facebook, Instagram, LinkedIn and YouTube for Buy It In The Bow information and video features. Submit a Local Love Letter and sign the Buy It In The Bow Pledge and PLAY Find More In Canmore BINGO to win $50 gift cards and grand prizes! Use and follow the hashtags #buyitinthebow and #findmoreincanmore to see all things Buy It In The Bow!
Cheers To You & Entrepreneurship
The Bow Valley Chamber of Commerce (BVCC) is where Bow Valley entrepreneurs and businesses grow, network, and find the support needed to thrive and prosper. The BVCC's mission is to sustain a successful business community in the Bow Valley by Elevating, Connecting and Advocating for our members. A BVCC membership connects you and your business with other local Bow Valley businesses spanning from Kananaskis to Lake Louise.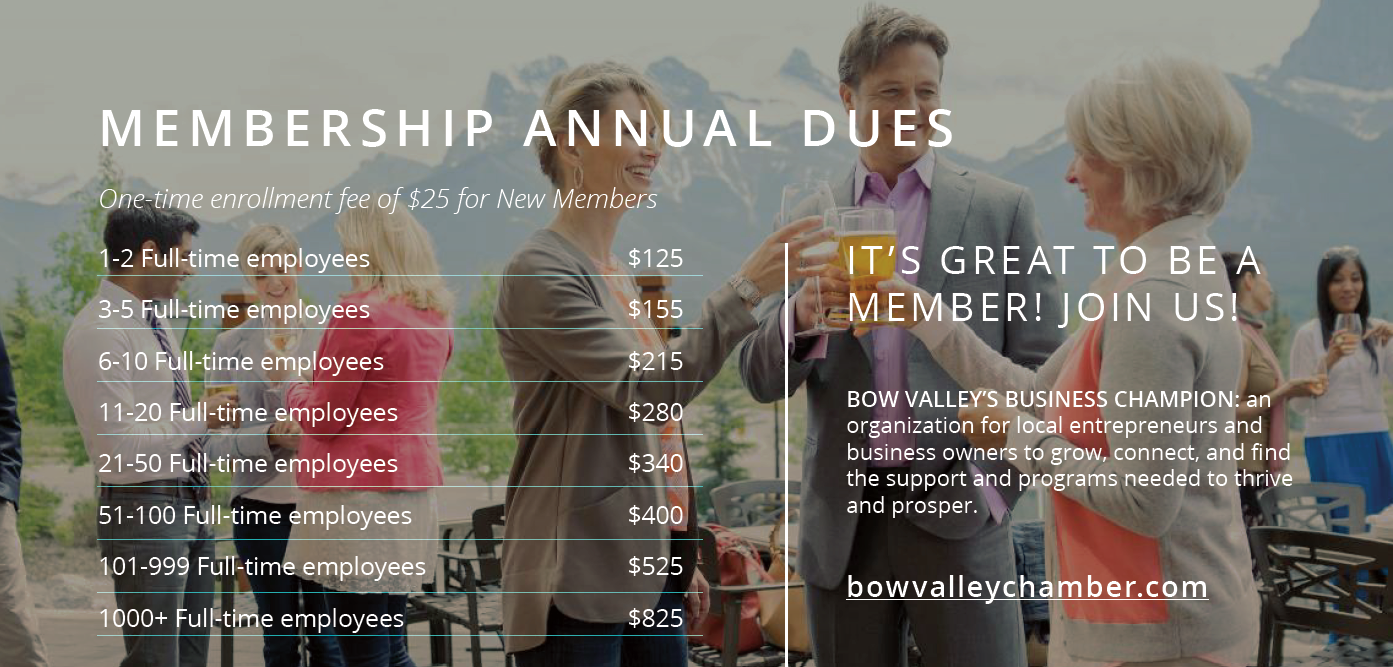 *A yearly affiliation fee of $13.10 (plus tax) is also applied to all BVCC memberships. This fee covers our Alberta Chambers of Commerce & the Canadian Chamber of Commerce membership dues.
*All BVCC membership fees are prorated according to month of membership application.
*One-time enrollment fee of $25.00 (plus tax) for new members.
WHAT IS A CHAMBER OF COMMERCE?
A chamber of commerce is a non-profit, membership driven association that advocates on behalf of the business community in which it serves. In addition, it helps connect and grow the business community through a wide array of networking events, educational seminars, and member reward offerings.
The Canmore Preschool is a non-profit, parent-directed, cooperative educational program for 3- to 4-year-olds. They are the longest-running preschool in Canmore, providing outstanding education since 1972. The Canmore Preschool program loosely follow the Canadian Rockies Public Schools calendar from September to June.
Canmore Preschool strives to foster in their students a lifetime love of learning and the skills to thrive within their community. Their program encourages learning through social play. Canmore Preschool develops their students' social, cognitive, gross, and fine motor skills, but we strive to do all this with enjoyment.
Canmore Preschool Society is a separate organization from Canmore Community Daycare Society. They share the Roundhouse facility through a joint lease from the Town of Canmore.
Sunshine Creative Agency design Stories, experiences and businesses for individuals, companies and organizations that want to make a meaningful impact in people's everyday lives. Sunshine Creative Agency helps you find your organization's core story and combines it with visually and emotionally compelling imagery through creative communications, experiences, and business. Contact Sunshine Creative Agency today for more information!
At Eco Works Painting Inc., your satisfaction is their main priority. Since Eco Works Painting Inc. started, quality has been their focus. By working with the best materials in the industry and employing the most experienced and meticulous contractors, they are able to deliver solid and long lasting solutions for everyone. Eco Works Painting Inc. specializes interior painting, kitchen refinishing, exterior home painting, and commercial work. When you hire their services, you can count on them for the results you want and need. Get in touch today, and discover the advantage of working with Eco Works Painting Inc.!
Locally owned and operated Harvest Café's mission is to provide hearty and healthy meals and mouthwatering treats.
Their sauces, soups, and baked goods are made in house, striving to provide the freshest ingredients in all of their products. Gluten Free? Harvest Café's daily house-made soups are GF, with a GF option for grilled wraps and paninis. Not to mention their amazing GF chocolate zucchini loaf. Vegan options are also available!
Plus... Harvest Café has the BEST cinnamon buns this side of the Rockies, only available on the weekend!
Visit Harvest Café today at 2-718 10th Street in Canmore!
In winter of 2012, Bridget Ryan and visual artist Jason Carter opened up The Carter-Ryan Gallery and Live Art Venue in Canmore Alberta on Main Street, a place where art and live performance exist happily under the same roof. Jason Carter and Bridget Ryan also started Rabbit In The Yard Productions, a multi-media production company that produces short films and music video's. Jason Carter is a Indigenous sculptor, painter, illustrator and public artist from Little Red River Cree Nation. And Bridget Ryan is an actor, singer, playwright, director, and television host from Edmonton, Alberta, Canada.
Check out the Carter-Ryan Gallery and Live Art Venue at 705 Main Street in Canmore for original paintings, sculpture, theater and film!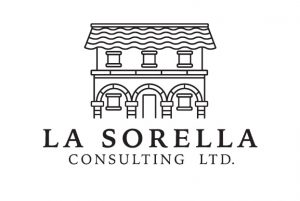 La Sorella Consulting Ltd.
karen at La Sorella Consulting Ltd. is an experienced professional accountant (CPA, CA), who passionate about working in an entrepreneurial environment. Contact Karen today via her Bow Valley Chamber of Commerce Directory Listing!