This Fall Buy It In The Bow And Support Local Businesses!
Follow the Bow Valley Chamber of Commerce on Facebook, Instagram, LinkedIn and YouTube for Buy It In The Bow information and video features. Submit a Local Love Letter and sign the Buy It In The Bow Pledge and PLAY Find More In Canmore BINGO to win $50 gift cards and grand prizes! Use and follow the hashtags #buyitinthebow and #findmoreincanmore to see all things Buy It In The Bow!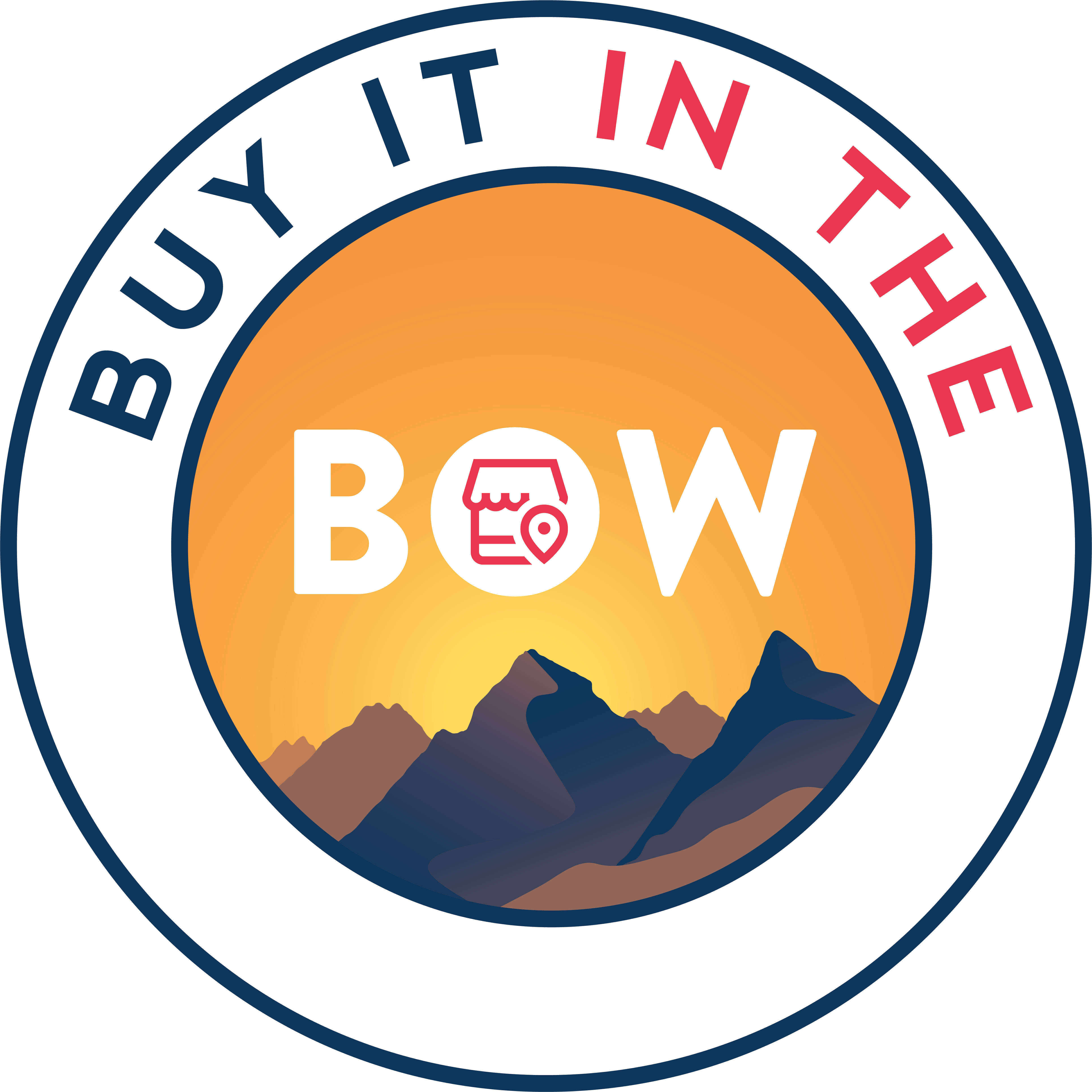 Nominations are open until September 24th 2021 so please nominate a local Bow Valley business TODAY! 
106.5 Mountain FM
Business Tips Contest!
Share a Small Business Tip for a chance to highlight your business on 106.5 Mountain FM during Small Business Week 2021. This is a radio marketing value of $370 per business! Email your 50 to 100 word business tip to askus@bowvalleychamber.com by October 4th, 2021. The top 5 business tips will win their spot on the air!
Cheers To You & Entrepreneurship
The Bow Valley Chamber of Commerce (BVCC) is where Bow Valley entrepreneurs and businesses grow, network, and find the support needed to thrive and prosper. The BVCC's mission is to sustain a successful business community in the Bow Valley by Elevating, Connecting and Advocating for our members. A BVCC membership connects you and your business with other local Bow Valley businesses spanning from Kananaskis to Lake Louise.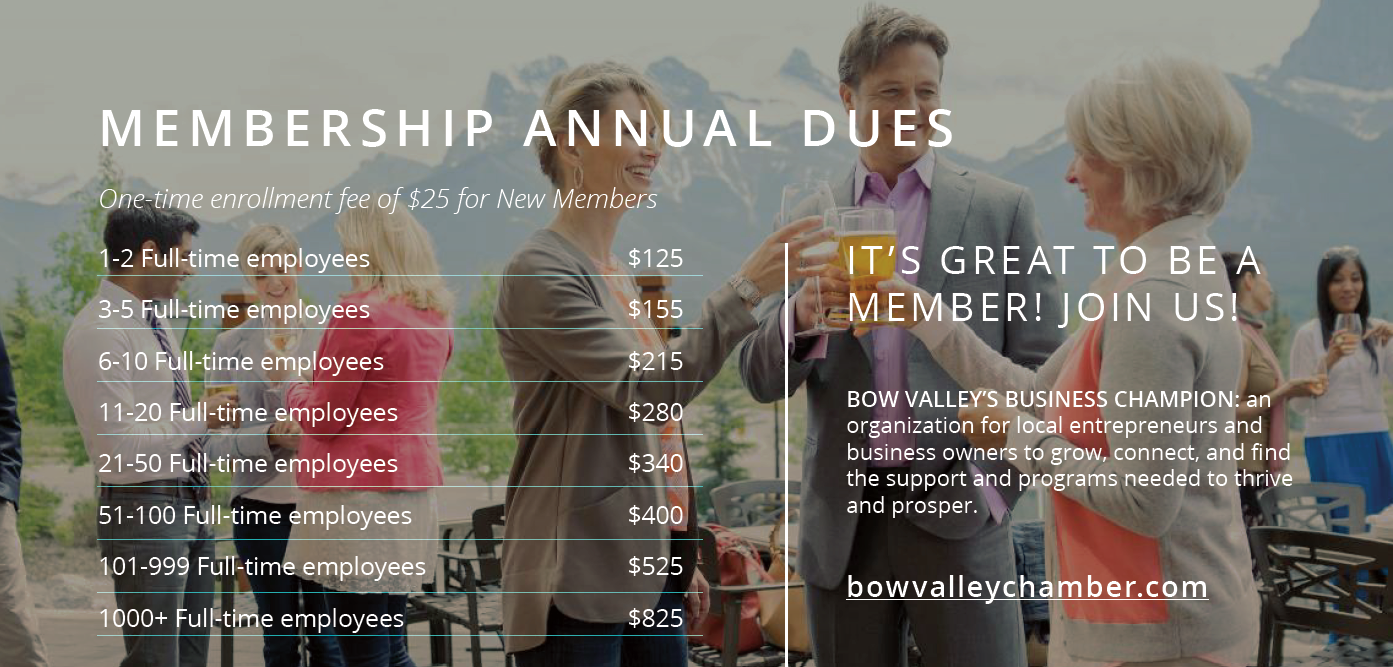 *A yearly affiliation fee of $13.10 (plus tax) is also applied to all BVCC memberships. This fee covers our Alberta Chambers of Commerce & the Canadian Chamber of Commerce membership dues.
*All BVCC membership fees are prorated according to month of membership application.
*One-time enrollment fee of $25.00 (plus tax) for new members.
WHAT IS A CHAMBER OF COMMERCE?
A chamber of commerce is a non-profit, membership driven association that advocates on behalf of the business community in which it serves. In addition, it helps connect and grow the business community through a wide array of networking events, educational seminars, and member reward offerings.
Alberta's Own Marketplace exists to showcase the incredible talent of Alberta, lifting up our creative entrepreneurs and helping them build profitable, sustainable businesses so they can support their families and follow their passion.
The shop represents nearly 150 makers, craftsmen and women, and artists from all across Alberta, featuring everything from home décor and art, to bath and body, men's grooming products, baby items, jewelry, gifts, and more.
Alberta's Own Marketplace believes that Alberta's makers, artists, and entrepreneurs have the potential to transform this province into a more economically diverse, stronger, and more vibrant place. Alberta's Own celebrates the talent and tenacity of our people, proudly offering a stage to showcase all that this great province is made of. They invite you to shop local and support the stories weaving the fabric of Alberta's community.
Visit Alberta's Own Marketplace today at 105-826 Main Street in Canmore Alberta!
Bow Valley Beverage Solutions is a beverage solution company established in 2019 that specializes in draft beer line cleaning and routine maintenance services. They provide exceptional service to the Bow Valley and this is the reason why they have grown so quickly!
Bow Valley Beverage Solutions' mission is to increase your profitability by properly diagnosing your system to maximize efficiency and eliminate product loss. They are the only company available that does it this way and they guarantee their work.
Take your first bite into a Frankie D's Donut and you'll know this is no ordinary Donut. It's double the size of an average donut and it's freshly hand-made, from scratch, using only real ingredients. Frankie D's Donuts take pride in their donuts, and they want our community to be proud of them too!
All doughs, glazes, dips and toppings are hand made from scratch, using only real ingredients. Frankie D's Donuts never skimp on flavour which is why biting into their Strawberry Dream Donut tastes like a real Strawberry, because it is! Frankie D's Donuts hand cut fruit, sprinkle in fresh herbs, spices, teas, and other real ingredients to make their extra special and unique.
Check out flavours like Madagascar Bourbon Vanilla Bean, Brown Butter Banana, Wild Blueberry Basil, Lemon Lavender, and Earl Grey & Rose YUM!
Learn more about "Donut Days" at https://www.frankiedsdonuts.com/
PROJECT A began as a pop up in 2015 and has since evolved into a permanent atelier in Canmore, AB.  It grew from Jade Ansley's passion of supporting emerging artists. PROJECT A has worked with 200+ start up businesses since opening, and that number is always growing. At the shop, you'll find handmade goods and art including ceramics, jewelry, clothing, kitchen and home wares, paintings, and more.
PROJECT A has always been dedicated to supporting emerging artists and new businesses since opening it's doors in 2015. The shop continues to focus on fine craft, home decor and art, with an affinity for all things handmade and functional.
Visit PROJECT A at 710 Main Street Unit 103 in Canmore
Monday to Thursday 11am - 5pm and Friday, Saturday, & Sunday 10am - 6pm.
Located in Victoria, BC, St. Michaels University School has a diverse boarding program for Grades 8-12 and their day students join them for Kindergarten up to graduation. St. Michaels University School is an international community defined by their passion for education.
The Bow Valley Immigration Partnership (BVIP) is a collaborative community initiative dedicated to improving immigrant integration in the Bow Valley.  Formalized in February 2014 out of a five year informal collaboration, BVIP brings together stakeholders from the communities of Banff, Canmore, Lake Louise, Kananaskis, and Western M.D. of Bighorn to develop and implement a coordinated integration strategy for the region.
BVIP is dedicated to promoting immigrant integration and ensuring the Bow Valley is a welcoming community. To be a welcoming community, a location must also have the capacity to meet immigrant and newcomer needs and promote inclusion.
To learn more about the Bow valley Immigration Partnership CONTACT them today!