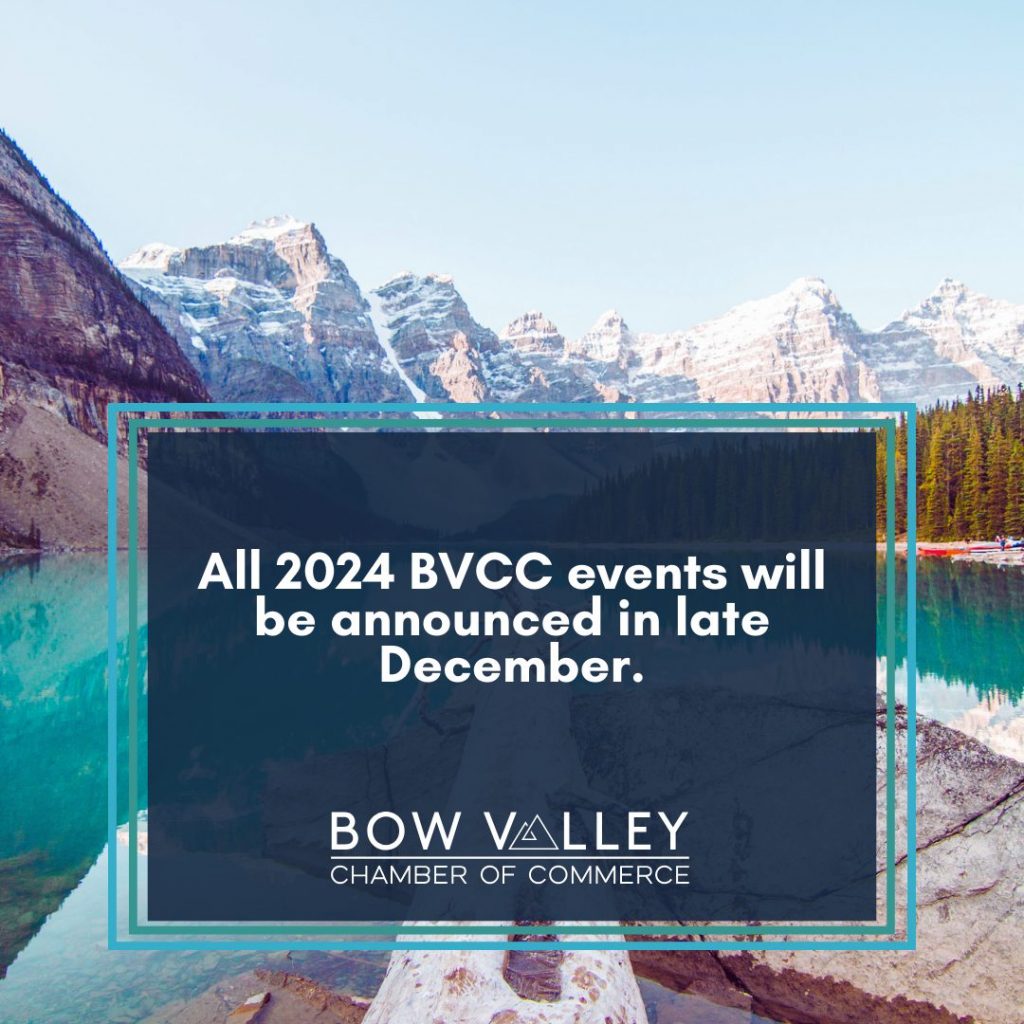 Announcing our new BVCC Strategic Plan! Click the below link to read and please feel free to share within your communities and beyond!
The BVCC is looking for Bow Valley business community sponsors!
Sponsorships are an excellent investment, with the opportunity to increase the profile of your business and to show your support of our amazing Bow Valley business community. With your sponsorship the BVCC will advertise your business through many avenues! Such as, the BVCC newsletter, website, social media channels, Crag & Canyon, Rocky Mountain Outlook, and 106.5 Mountain FM. The Bow Valley Chamber of Commerce will provide incentives according to the amount you decide to contribute toward events and initiatives.
The BVCC is looking for sponsors in the following areas:
- General events: Bevvies & Business, Rise & Shine Coffee Connector, Bow Valley Chamber Masterclasses
CONTACT US TODAY for more info!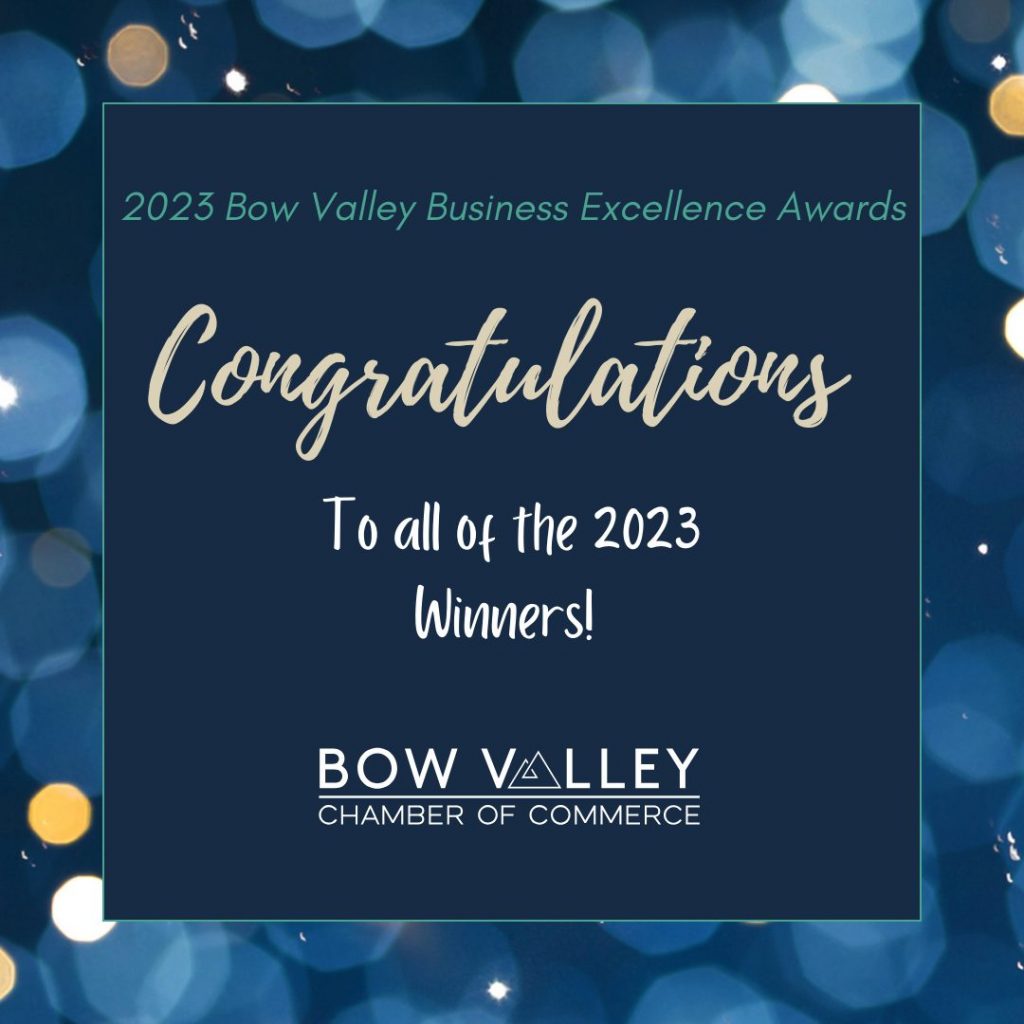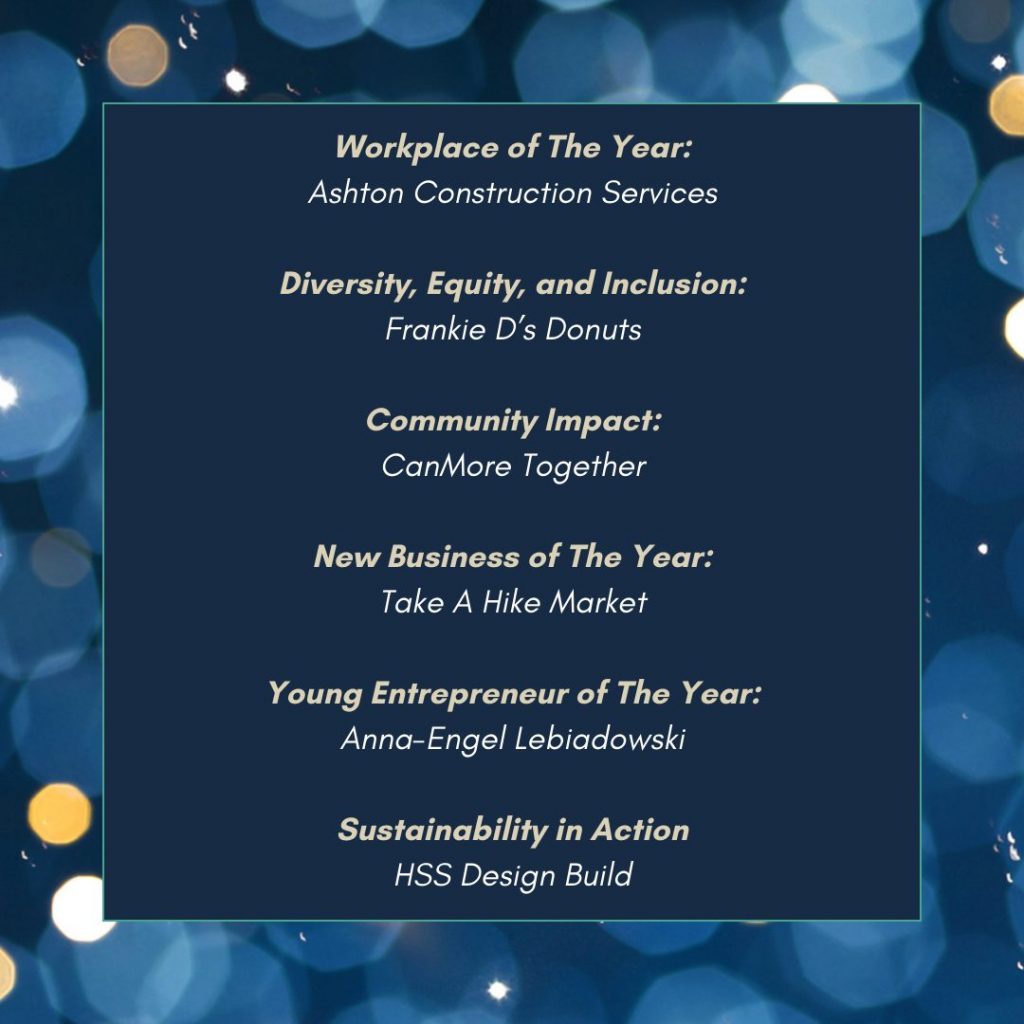 "Big thank you to all of our incredible partners for helping us make this event possible!"
The Bow Valley Chamber of Commerce (BVCC) is where Bow Valley entrepreneurs and businesses grow, network, and find the support needed to thrive and prosper.
BVCC vison: "To become the best Chamber of Commerce in the world!"
BVCC mission: "We are the voice of Bow Valley business
and the catalyst for business success."
A BVCC membership connects you and your business with other local Bow Valley businesses spanning from Lake Louise to the border of Cochrane.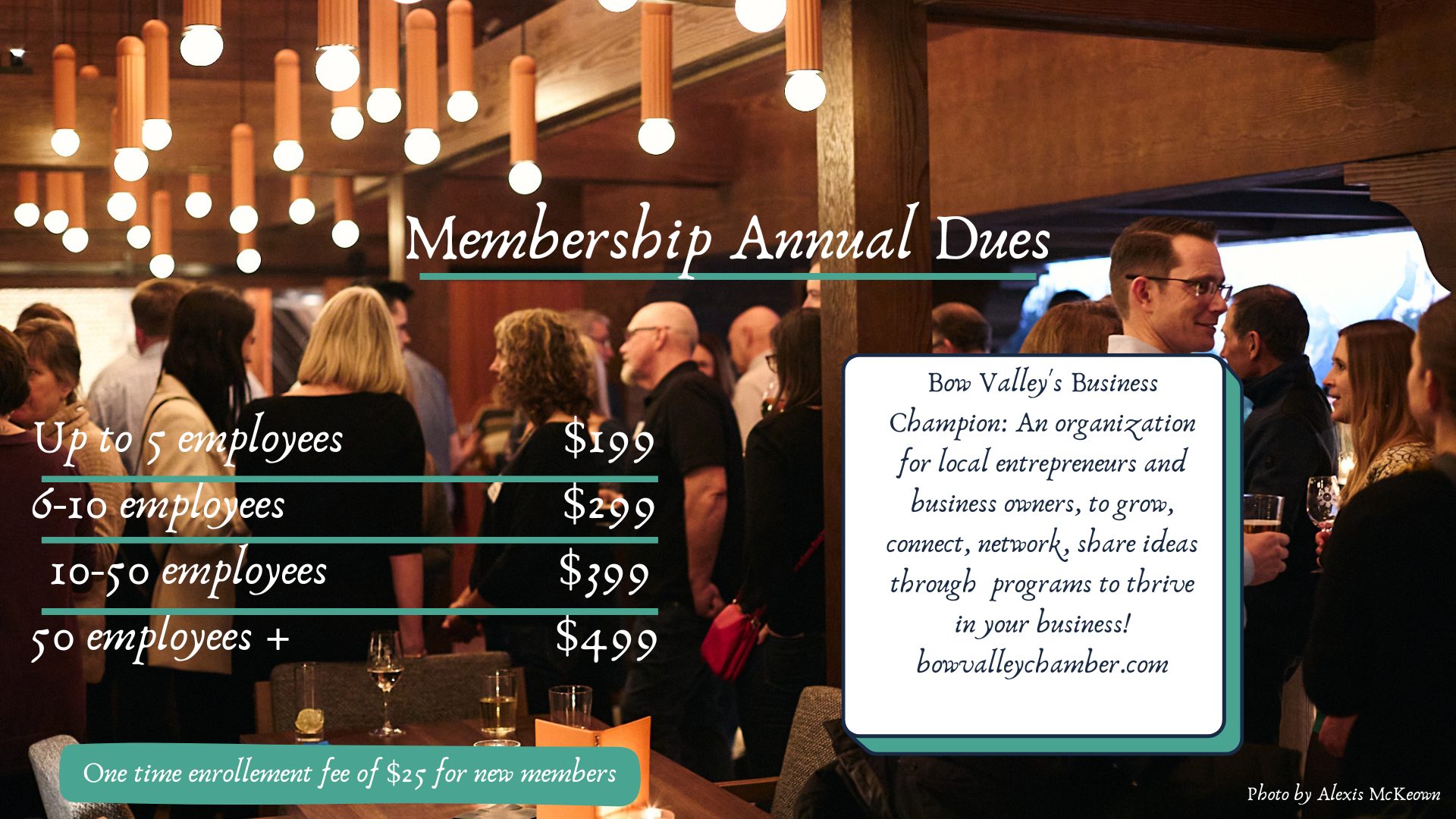 *A yearly affiliation fee of $13.10 (plus tax) is also applied to all BVCC memberships. This fee covers our Alberta Chambers of Commerce & the Canadian Chamber of Commerce membership dues.
*One-time enrollment fee of $25.00 (plus tax) for new members.
WHAT IS A CHAMBER OF COMMERCE?
A chamber of commerce is a non-profit, membership driven association that advocates on behalf of the business community in which it serves. In addition, it helps connect and grow the business community through a wide array of networking events, educational seminars, and member only programs and offerings.
With operations across Alberta, ENMAX is a leading provider of electricity services, products and solutions. We power the potential of people, businesses and communities by safely and responsibly providing electricity and energy services in a way that matters.
Our Easymax® electricity and natural gas plans provide the freedom to cancel anytime - penalty free. Easymax® also offers fixed rate plans for both homes and small businesses, to help you with budgeting and avoiding changes in the rate you pay each month.
Chris Mogensen is a Bow Valley realtor with Royal LePage Solutions in Canmore and has been proudly helping families to buy and sell real estate since 2009.
With over a decade of real estate insights, Chris strives to provide the most reliable and informed guidance to help fulfill the dreams of families and make sure all of their needs are met from beginning to end.
Proudly bilingual and able to work with individuals in both English and French.
Renée Meggs is a Registered Psychologist. She has been working on helping profession in various capacities for almost 30 years (29 to be exact!) and became a Psychologist in 2007. She has always been in awe of people's strength and resiliency and enjoy helping people make the changes they want. She looks forward to the opportunity to work with you!
Their Mission
To foster gratitude as the secret strength of everyday leadership. Every day.
Grassroots Gratitude is a social purpose venture that took root as its founder was writing her book, An Ecology of Gratitude: Writing your way to what matters. It is the brainchild of community advocate, author and master journal writer Lorraine Widmer-Carson.
The Howl Experience is a Canmore-based non-profit who creates experiential learning programs that foster relationships between youth, communities, and ecosystems. Since incorporating in 2022, they have supported over 200 youth from across Canada to attend 5-day to 4-month long programs in the Bow Valley on Treaty 7 Territory, the Yukon on the traditional territories of the 14 First Nations of the region, and Nova Scotia / Mi'kma'ki.
As one of their Howlers (or participants), Logan, put it best: "Howl teaches community by creating it, it teaches leadership by giving the space for leaders to arise, it teaches reconciliation by building genuine relationships. Howl really hasn't taught me anything, but through my time in Howl, I've learned a great deal. That's the hope, not to be taught but to learn, to experience, and to see the world as it really is."