2021 Bow Valley Chamber of Commerce Business Excellence Awards 
Nominations close on December 31st, 2021. Thank you for taking time to nominate a local Bow Valley business! 
PLEASE NOTE: 
This event is operating under the Government of Alberta Restriction Exemption Program (REP). All guests, patrons, vendors, contractors, and staff of the Malcolm Hotel and Stirling Grill and Lounge will be required to show proof of COVID-19 vaccination or proof of a negative test upon entry into the premises. Masking is mandatory in all indoor spaces, and we encourage guests to continue physical distancing.
As per Government of Alberta Restriction Exemption Program (REP):
Vaccination: To enter spaces participating in the Restrictions Exemption Program, people ages 12 and older can provide proof of double vaccination or documentation of a medical exemption.
or
Proof of Negative Test*: To enter spaces participating in the Restrictions Exemption Program, people aged 12 and older can show proof of a negative test result.
* Tests must be privately-paid COVID-19 PCR or rapid tests completed within 72 hours.
* Tests must not be from Alberta Health Services or Alberta Precision Laboratories
The Bow Valley Chamber of Commerce Business Excellence Awards are back in 2021 and are especially important as this year we can celebrate the importance of supporting local Bow Valley businesses in person!  The Bow Valley Chamber of Commerce will honour the achievements of Bow Valley businesses and entrepreneurs who have made outstanding contributions to the continued growth of our local economy.
Your support for the Bow Valley business community is much appreciated. The BEA's are a chance to celebrate the accomplishments and hard work of businesses throughout the Bow Valley. With these awards and celebration, we are directly supporting the local businesses in our community who have been challenged by the exceptional nature of the COVID-19 pandemic.
By nominating businesses, you are promoting and recognizing your local entrepreneurs and showing them that their hard work has not gone unnoticed! And you can nominate more than one business!
Please note: any Bow Valley business can be nominated but only Bow Valley Chamber of Commerce members will be eligible to win an award.
2021 Business Excellence Awards & Sponsors
Sponsored by: FFG Solutions
- This award recognizes a Bow Valley business that has shown extraordinary commitment to customer service and care.
FFG Solutions is an independently owned and locally operated family business. They are focused on bringing you, and those important to you, business and health solutions that insure financial security in the face of adversity and bring you peace of mind. FFG Solutions will consult to help you find the right combination of tailored insurance coverage to meet your goals and objectives. FFG Solutions support support their clients in the management of their Employee Benefits Plans and are committed to assisting with attracting quality people, as well as improving employee satisfaction and retention, thus reducing employer costs. FFG Solutuions is the BVCC's local Chambers Plan Group Insurance advisor. Contact FFG Solutions today for a FREE quote!
Sponsored By: Bow Valley Credit Union
- This award recognizes a Bow Valley business that has done their best by pivoting and adapting to the everchanging business operations throughout the COVID-19 Pandemic.
For The Bow Valley Credit Union (BVCU), banking with purpose means connecting values with finances. BVCU's values include cooperation, integrity, innovation, service, inclusion, and citizenship.
The Bow Valley Credit Union is deeply committed to the community and their members, so much so that members are at the centre of everything they do. It is woven into their DNA to provide a responsive, friendly, and effective means to financial security. The Bow Valley Credit Union will continue working towards financial fitness while supporting strong local communities.
Sponsored by: Community Futures Centre West & McElhanney
-This award recognizes a Bow Valley business that has demonstrated outstanding commitment and involvement in its support of arts and culture, amateur sports, education, and volunteer groups within the Bow Valley.
Community Futures Centre West  is a non-profit organization that's dedicated to building an economically diverse future for the communities of our beautiful region.
Staffed by seasoned business professionals, and guided by a volunteer Board of Directors, they are more than just a business lender. With over 30 years of experience helping rural entrepreneurs grow and thrive as small business owners, they understand where you are now, and where you want to go in the future. Additionally, Community Futures Centre West's services for small businesses are designed to help Centre West region residents start, grow, expand, franchise, or sell their business.
McElhanney's local Canmore team is a diverse group of engineers, surveyors, and urban planners. In addition to land development and municipal engineering, McElhanney also provides services unique to the mountainous region we live in. These include mechanical and structural engineering for the ski industry and trail design services. Have you taken your mountain bike on the High Rockies Trail? Ridden one of the many lifts at Lake Louise? Or navigated the roads in Spring Creek Mountain Village? If so, you've experienced the handiwork of McElhanney!

2021 Bow Valley Business of the Year Award
Sponsored by: The Rotary Club of Canmore
- This award recognizes a Bow Valley business that has been established for more thank three years, has demonstrated professional integrity, financial stability, and plays a leading role in solidly positioning the Bow Valley marketplace.
Founded in 1991, the Rotary Club of Canmore has raised more than one million dollars to support a wide variety of local and international projects - each serving to raise the profile of Canmore internationally, as well as help individuals and local community groups tackle activities which contribute to the quality of life in the Bow Valley and in many communities in developing countries.
6 Reasons Why Nominating a Local Business for a 2021 Business Excellence Award is so Important:
Community Support 
Elevating local business is about creating a community which helps promote and support local spending. By asking the public and other local business owners to support local businesses through nominations, they will help raise awareness of local businesses and the reasons why the business was nominated for an award.
Increased Awareness 
The 2021 Business Excellence Awards expect a group of 200 people, this does not include the 400 + people on the newsletter database and the hundreds of followers on social media channels. Increased awareness can only further promote local businesses. Being nominated will help get local businesses information and offerings out there - and the best part? It's FREE!
Bringing New Business
Awards are a great way to expand awareness of local businesses. The media attention can bring local businesses new customers locally and province-wide! The whole point of creating awareness is for local businesses is to gain new customers and increase local spending.
Motivating
Winning an award is a team effort and being part of that winning team will give staff and business owners something to be proud of. Taking time to look at what local businesses have achieved can make you feel proud and motivated for the future. It's a reason to celebrate and push for a resilient local economic recovery!
Peer Validation
The public and other local business owners are encouraged to nominate Bow Valley businesses in the following categories: Community Impact, Customer Service, Innovation, and Bow Valley Business of the Year.
A Great Experience!
And our final reason? It's a great experience with a chance to celebrate and support local businesses!
It's been tough for local businesses as the covid-19 pandemic has put stress and pressure on business operations. With the 2021 Business Excellence Awards celebration planned for October 19, 2021, businesses from all around the Bow Valley are now able to gather and celebrate their achievements. Join us in this exciting celebration!
Cheers to you and entrepreneurship!
2021 Business Excellence Awards Beverage Sponsor
2021 Business Excellence Awards Media Sponsors
2021 Business Excellence Awards Premier Media Sponsor:
In 2001 the Rocky Mountain Outlook opened its doors and its pages as a community newspaper dedicated to covering the Bow Valley and the people who live here.  Much like you, we have survived floods, fires and a pandemic because of the shared spirit and energy we enjoy as a strong and diverse business community.  From the generations owned businesses to the new start-ups, we are proud to be a community partner and a trusted source of community news. We love to share your message and tell your stories to the  hundreds of thousands of dedicated readers who pick up a newspaper or visit us online each month.
2021 Business Excellence Awards Community Sponsors
2021 Business Excellence Awards Sponsorship Opportunities Now Available!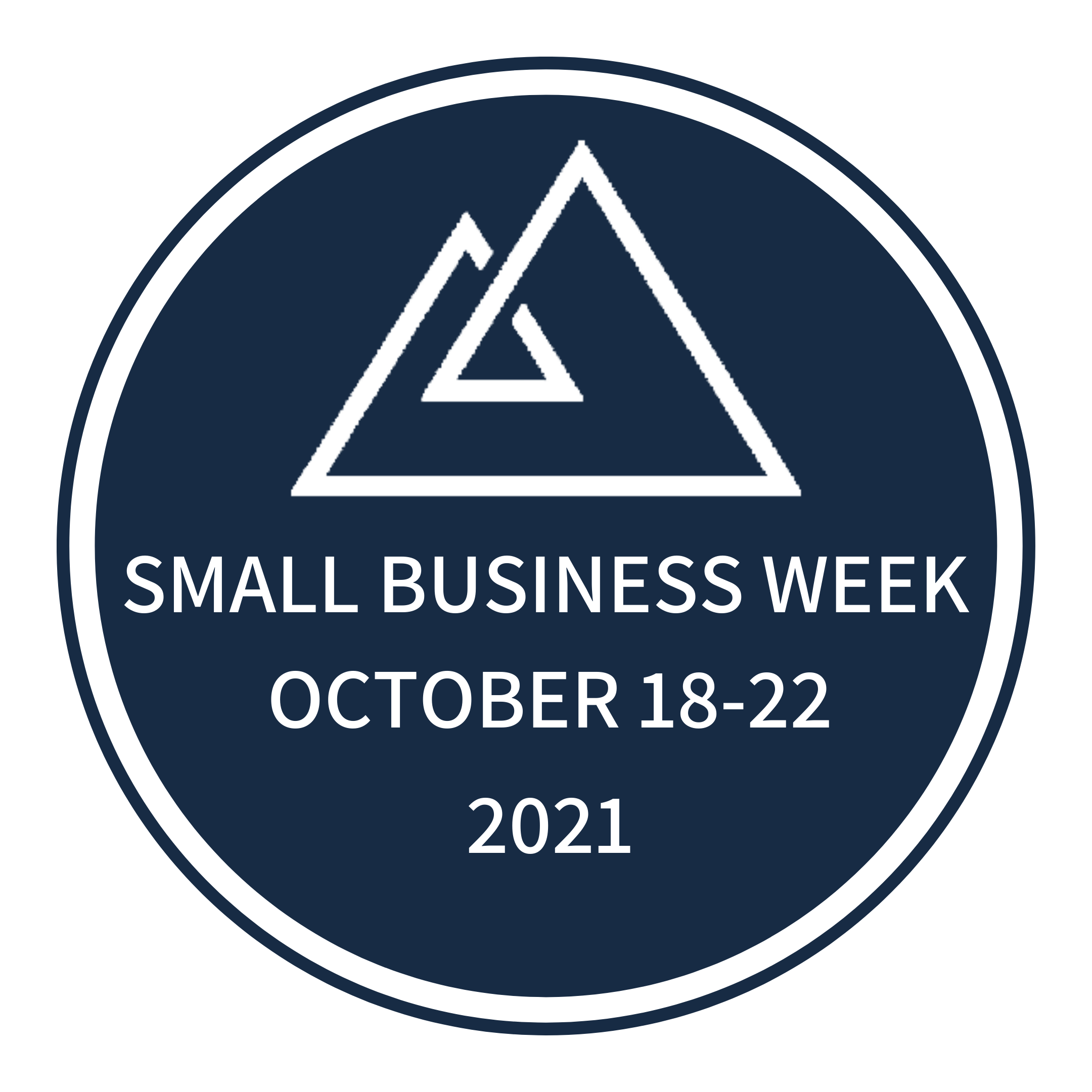 Sponsors of the 2021 BVCC Business Excellence Awards will take advantage of a unique and distinguished opportunity to associate their businesses with the very best in the Bow Valley. Sponsorship of this event is an excellent investment, with the opportunity to increase the profile of your business and to support our community. Our sponsors are an essential and extremely visible part of the event. Sponsorship will provide exposure to 200+ business owners and operators from the Bow Valley. Position your organization as a supporter of local business, extend the reach of your organization and capitalize on the events' gathering of key industry players!
Contact us today for more info about available sponsorship opportunities!
Cheers to you and entrepreneurship!
Your Bow Valley Chamber of Commerce
(403) 688-5656 | askus@bowvalleychamber.com
PO Box 8525, Canmore, AB T1W 2V2
#BuyItInTheBow - #FindMoreInCanmore