Bow Valley Chamber of Commerce Board of Directors
The Bow Valley Chamber of Commerce Board of Directors are dedicated volunteers that are 100% focused on you and your business! The BVCC board of directors works tirelessly on providing many initiatives to aid and support Bow Valley businesses. In 2021 the BVCC has continued to go above and beyond for Bow Valley businesses and we are committed to offering all (if not more) programs and services for BVCC members.

Ben Davis 
President as of March 17, 2021
Ben is a Senior Relationship Manager with the Bank of Montreal and covers the Bow Valley in a Commercial capacity. He has over a decade of commercial banking experience and was formerly a small business owner with his brother. He therefore has a unique perspective when interacting with members and clients as he can empathise with the challenges that running your own business brings. Ben is originally from the UK, with Bristol being his hometown. He and his wife (Michelle) moved to the Bow Valley in 2015 and are both very happy to call the mountains "Home".
Dr. Cheryl Cooper ND
Board Member & Past President Years 2019 & 2020
Cheryl Cooper has served on the Bow Valley Chamber of Commerce board since its inception and will continue to act as a board member and past president. Cheryl  is a local Naturopathic Doctor and owner of O'Canada Soapworks in Canmore.  In addition to her practice in Natural Medicine and entrepreneurship, Cheryl is an in-demand Marriage Commissioner and found time to give 100% to her role as BVCC President. Cheryl has also spent an incredible amount of time spearheading Thrive: A Festival of Health & Wellness in the Bow Valley.
Natalie Kelly
Chartered Professional Accountant 
Treasurer
Over the years, Natalie has become an invaluable resource for local business – going well beyond tax season. Natalie has, naturally, taken on Treasurer duties for the Chamber and has generously offered to assist with bookkeeping and accounting for the Chamber.  With a keen interest in marketing and communications, Natalie will be an incredible spokesperson for the Chamber and our members.
Heather Leier-Murray
CEBS, IPMA-CP
Secretary
Heather is a Director of Human Resources and a local HR Consultant for small and medium-sized businesses. With over 13 years in her field, Heather is committed to developing and managing productive business relationships and has a drive directed at working with and for others. As a principles based leader Heather has an innate ability to innovate, add value, and drive change that delivers effective business solutions.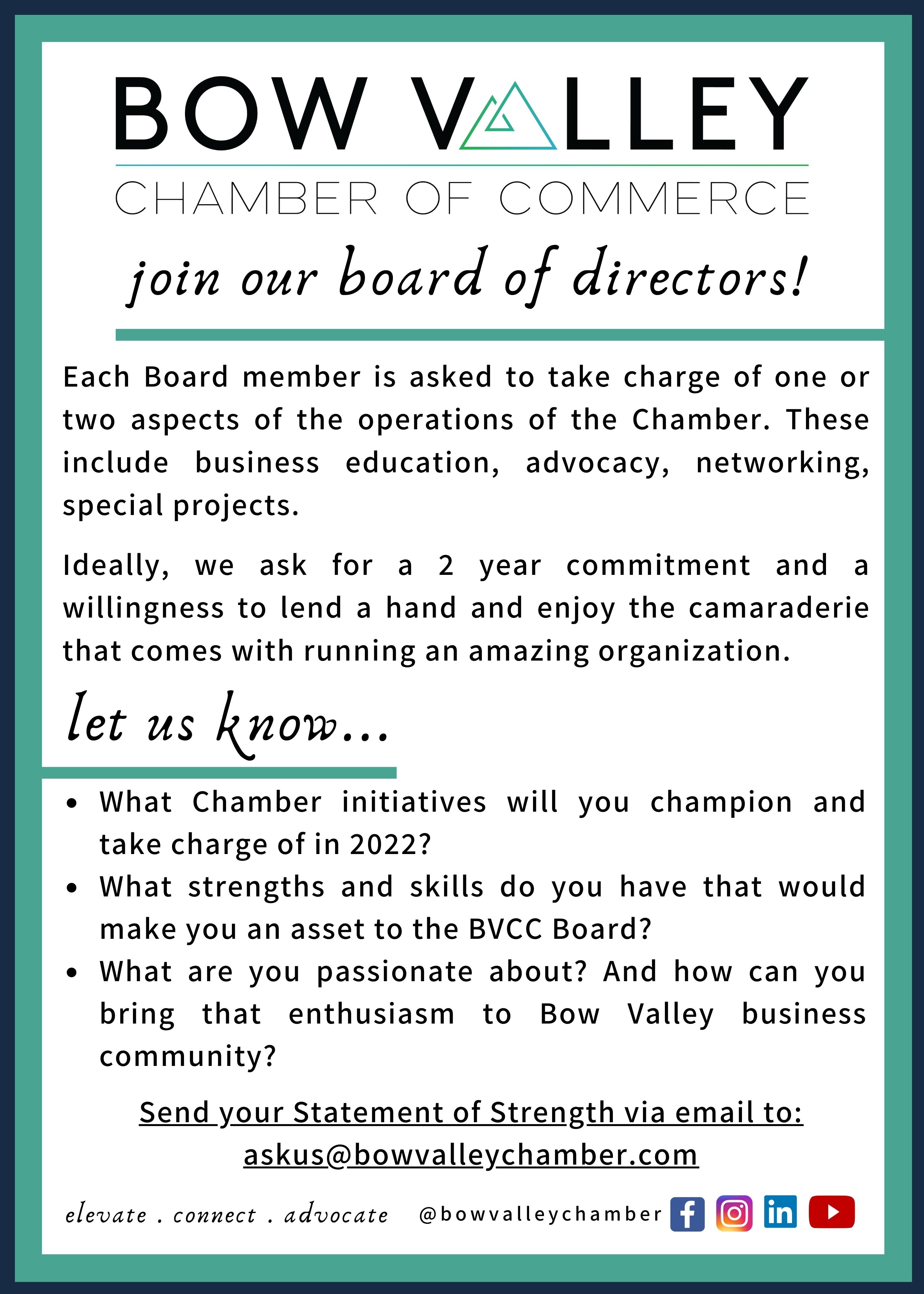 Michelle Gurney
BPA, ABC, Principal Shift Consulting Inc.
Board member 
For more than 20 years Michelle has worked with a variety of major companies and organizations to create awareness of their programs, build understanding around issues and promote their wares. Her proven strategic planning, media handling, exceptional writing skills, and boundless energy have helped her develop innovative and integrated marketing and communications solutions that deliver solid results for clients. In addition to leading the consulting team at Shift Consulting Inc. for the past 10 years, Michelle is a professional facilitator who delivers a range of leadership training programs.
Prior to launching Shift, Michelle led the Marketing and Communications team at the Town of Banff. Working for one of the biggest brands in the world proved to be a thrilling experience, and she drew heavily upon her earlier career experiences, particularly her four-year tenure as Account Director for Canada's number one strategic advertising agency.
Michelle is also a published author, travel writer, and part-time adventure seeker.
Mahesh Kavia
Board Member