Bow Valley Chamber of Commerce Team
Executive Director: Sarah Freeman (she/her)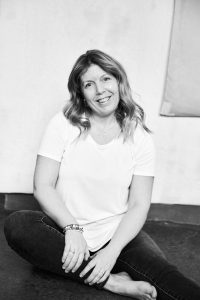 Sarah Freeman (she/her) has been the part-time Executive Director with Bow Valley Chamber since June 2022. She brings knowledge and hands on experience as an entrepreneur, coach, and leadership development background.
Sarah has her CPCC with Co-Active Training Institute and is a Professionally Certified Coach (PCC) with the International Coaching Federation along with being a Certified NCCP Swim Coach. She has over 9 years of experience working in leadership development. Sarah is also honored to have been a volunteer coach with "Coaching For Everyone" and most recently a volunteer Coach with "Up With Women".
Sarah is also Confidence coach. She empowers people through her wisdom to embody their confidence from the inside out, elevate their confidence, and move through the fears that so often hold us back from activating our desires. Her clients have included and still do, world-renowned technology companies, athletes, step-mums, new coaches becoming certified coaches, managers moving into a Executive director or CEO role, and more. She has been a speaker at "Women In Sport Speakers Series", and "Stepmom Summit" with over 1500 attendees. She is looking forward to many more opportunities to share her voice and wisdom out into the community of the Bow Valley, and to hear the voices of businesses in the Bow Valley.
​
Sarah is also a passionate swimmer, podcast host, step-mum, wife, and you can catch her on the local radio station Mountain FM doing a monthly segment with the Rob Murray.
Sarah is looking forward to being a big part of the growth, advocacy, and being a voice of the valley for small businesses by collaborating together!
PS: Sarah loves to connect and celebrate over a coffee, or stop by your business to learn more about what you are creating or have created in the Bow Valley! She believes in recognizing and highlighting accomplishments no matter how big or small.