2022 Peer Mastermind Program
Details on Peer Mastermind 2023 is coming soon!!!
Program Overview:
The Bow Valley Chamber of Commerce (BVCC) has partnered with MExit, Town of Canmore Economic Development, and e=mc2 the Centre for Business Excellence to provide the 2022 Peer Mastermind Program. This program is a working group where local entrepreneurs discuss business, life, and balancing the two in an organized way with like-minded individuals. The group will offer a combination of brainstorming, education, peer accountability, and support in a group setting to sharpen business and personal skills. The Peer Mastermind Program helps local entrepreneurs achieve success. Members of the program challenge each other to set strong goals, and more importantly, to accomplish them.
The Peer Mastermind Program's process is to create a goal first and design a plan to achieve it. The program helps with creative ideas and wise decisions-making. Then, as members begin to implement their plans, they bring both success stories and problems to the group. Success stories are celebrated, and problems are solved through peer brainstorming and collective, creative thinking.
MExit as the Peer Mastermind Program facilitators start and run the groups with help from the BVCC Board of Directors and our partners Town of Canmore Economic Development and e=mc2 the Centre for Business Excellence. As facilitators we help the group to dive deeply into discussions, and work with members to create success — as each member defines it.
The Peer Mastermind Program is formatted into 15-minute chunks to promote learning and problem-solving. A short article will be circulated at the end of each session as "homework" to prepare and set a theme for every session. Articles will be picked depending on conversations and themes developed that are relevant to the group.
Peer Mastermind sessions will be consistently held on the first Wednesday of every month from 7:30-9:00am starting in January 2022. Currently the program is booked for in person sessions at the Malcolm Hotel in Canmore (unless otherwise posted). Sessions will take place in person unless we are unable to do so because of public health guidelines.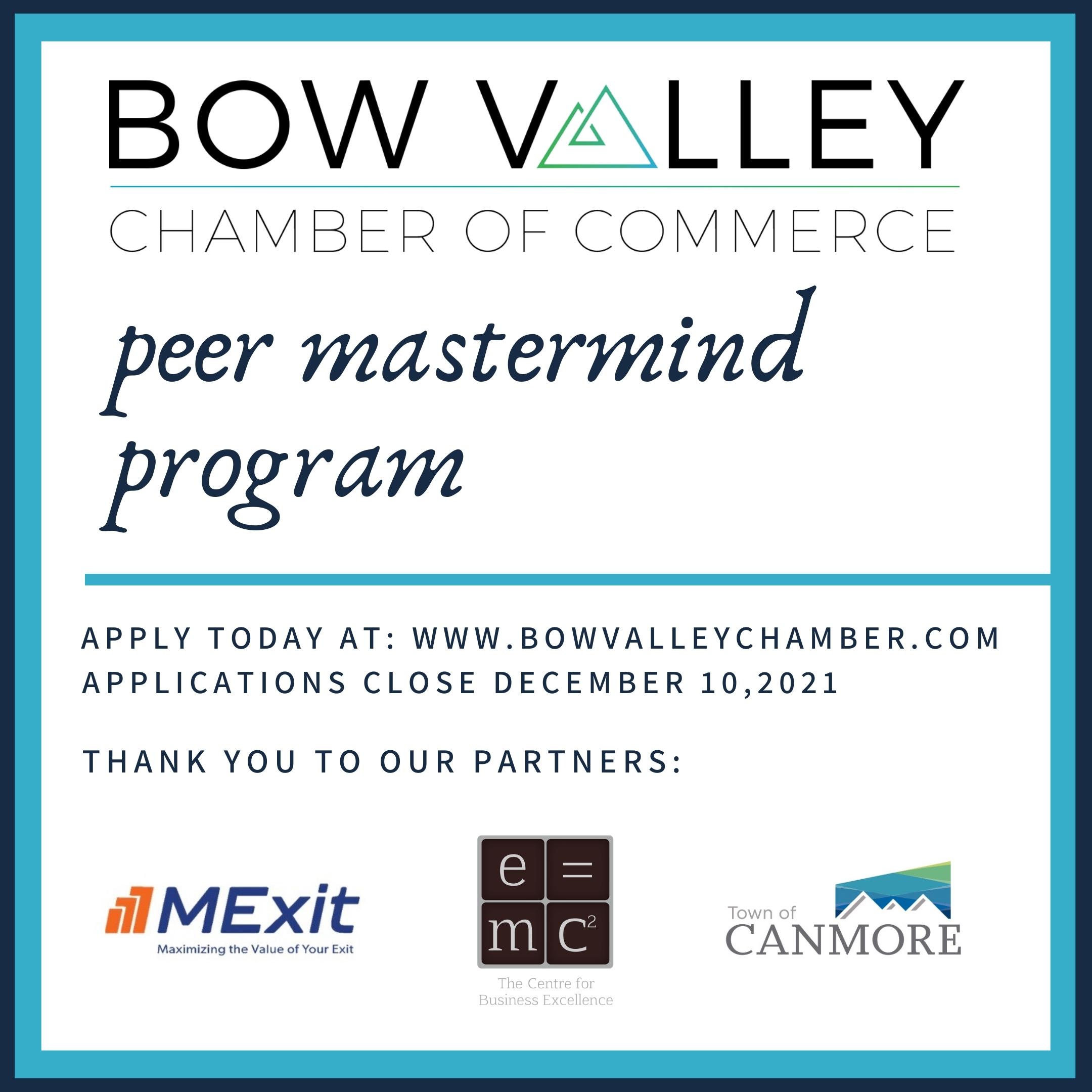 Please Note:
Space is limited for the Peer Mastermind Program. The program is designed to support everyone in the group and to introduce local entrepreneurs to each other. In order to benefit from this program, successful applicants will need to be removed from their comfort zone. They must be willing to make new connections and to assist their peers. This program is an excellent professional development and networking opportunity!
Important Application Dates:
• October 15th, 2021 - Peer Mastermind Program application opens
• December 10th, 2021 - Peer Mastermind Program application closes (EXTENDED from Nov. 30)
• December 17th, 2021 - All successful applicants will be notified
Program Dates:
January 5, 2022
February 2, 2022
March 2, 2022
April 6, 2022
May 4, 2022
June 1, 2022, - Session will be held at another location TBD.
There will be no sessions in July and August as we will break for the Summer.
September 7, 2022
October 5, 2022
November 2, 2022
December 7, 2022
There will be a final evening session that will run as a cocktail hour celebration. This session will include a gift and congratulations for completing the program. Location and date are to be decided.
*All 10 morning sessions include a hot breakfast and perks!
Program Cost:
The Peer Mastermind Program will run for $20 per session per successful applicant. A total of $200 + tax will be charged for the whole program to ensure successful applicant accountability and attendance. The BVCC will invoice each successful applicant. 50% of the program fee will be returned to each successful program member if they attend the majority of the sessions - 8 out of 10.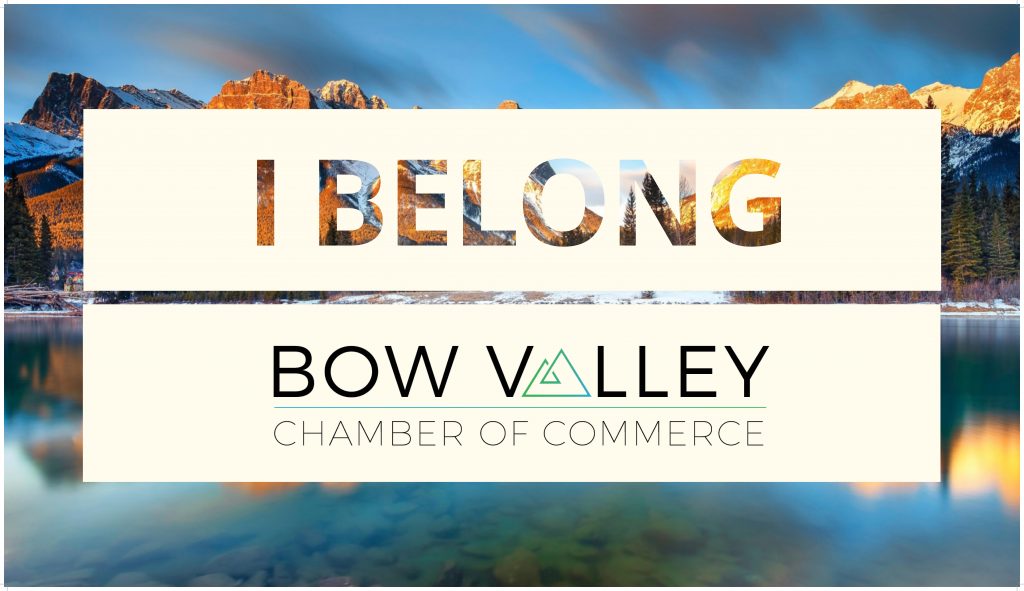 The Bow Valley Chamber of Commerce Peer Mastermind Program format will follow this timeline:
7:30am -7:45asm -15mins
Icebreaker - What's the BIG THING on your plate today?
7:45-8:00am - 15mins
Discussing the pre-circulated article and session theme.
8:00- 8:15am -15mins
Split into groups. Explain your business and what the biggest issue you need help with now. All successful applicants will have a chance to work through a business challenge before the end of the program year.
8:15-8:30am - 15mins
Questions. No solutions just questioning!
Einstein is quoted as having said, "If I had an hour to solve a problem, I'd spend 55 minutes thinking about the problem and five minutes thinking about solutions."
The point he makes is important: preparation has great value to problem solving. And what is any task worth doing but a problem to be solved!
8:30-8:45am - 15mins
Solution brainstorming with help from the group.
8:45-9:00am  15mins
MExit debrief and next article / topic distribution.
Thank You To Our Partners!