The BVCC is looking for sponsors in the following areas:
- General events: Bevvies & Business, Bow Valley Chamber Masterclasses, Speaker Series and more to come!
- November 2, 2023 Business Excellence Awards
- SWAG for the 2023 Business Excellence Awards SWAG bags
- March 2024 AGM
- 2024 Small Business Week
Sponsorships are an excellent investment, with the opportunity to increase the profile of your business and to show your support of our amazing Bow Valley business community. With your sponsorship the BVCC will advertise your business through many avenues! Such as, the BVCC newsletter, website, social media channels, Crag & Canyon, Rocky Mountain Outlook, and 106.5 Mountain FM. The Bow Valley Chamber of Commerce will provide incentives according to the amount you decide to contribute toward events and initiatives so please email or call the BVCC for more info.
Email: askus@bowvalleychamber.com
Phone: 403 688 5656
Extend your reach by hosting an upcoming event and take part in the Bow Valley business community to expand your connections! The BVCC host's multiple events per year such as:
NEW Bow Valley Chamber Masterclass: Opportunity for BVCC members and non-members to share your knowledge and skills through facilitation to a group of members and non-members in collaboration with BVCC.
NEW Speaker Series: Invite a speaker to share their expertise on a hot topic, a topic that is useful within your business and industry.
Bevvies & Business: This networking event occurs on the third Wednesday of every month (except December, July & August).  If you are interested in hosting and highlighting your business please let us know. 30 – 60 other business owners attend these events.
Business Excellence Awards: Yearly celebration that showcases the best businesses of the Bow Valley.
More events to come in 2023!!
To view all upcoming events please check out our EVENT CALENDAR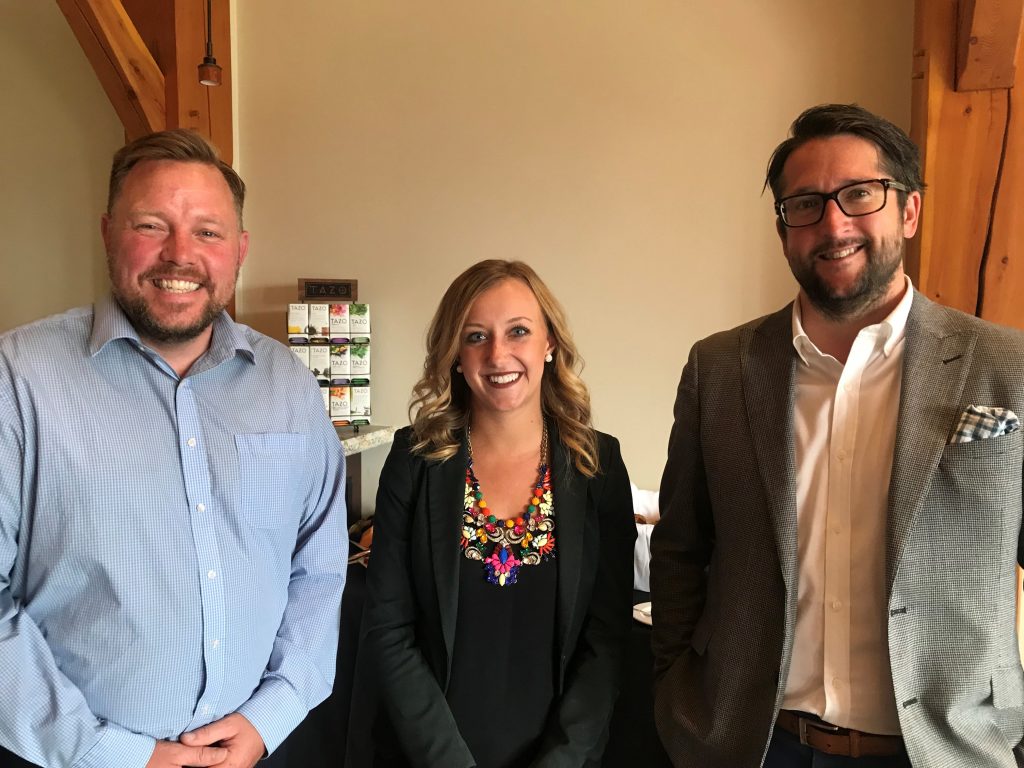 BVCC President Ben Davis, MLA Banff-Kananaskis Miranda Rosin, BOWDA Executive Director Ian O'Donnell at July 15, 2021 Conversation Café. Held at Silvertip Resort in Canmore.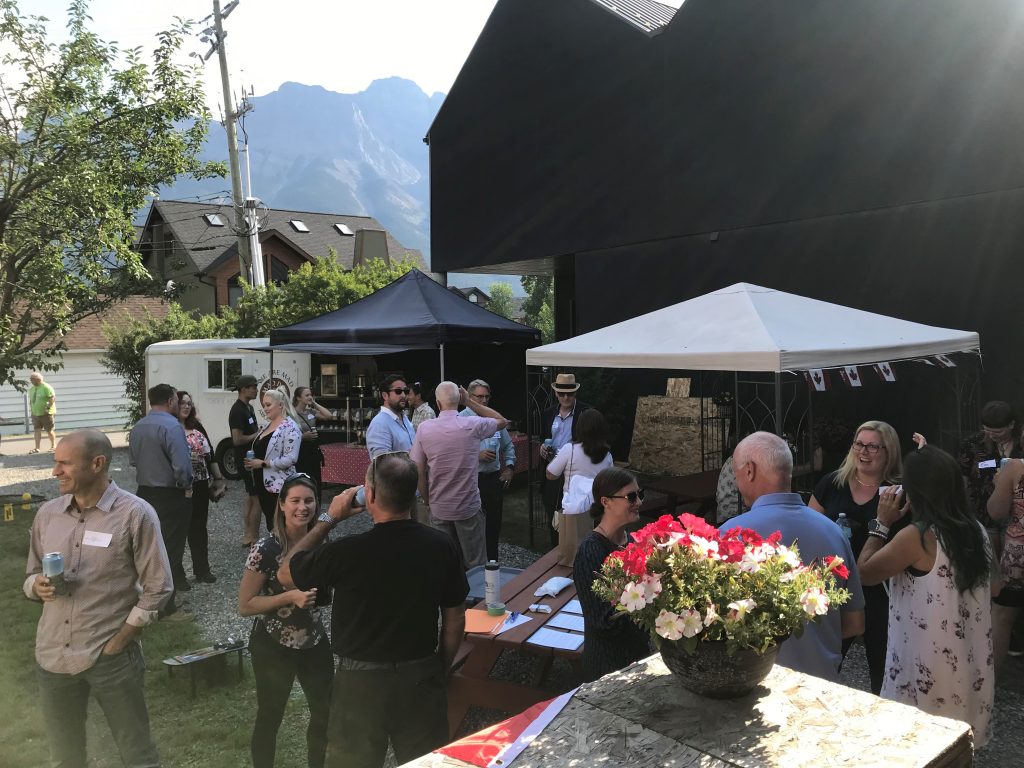 Thank you to the Grizzly Paw Brewing Company for sponsoring event bevvies & the Malcolm Hotel for sponsoring event venues!